Helical Insight provides the user with the functionality of exporting the Reports/Dashboards into various file formats. Some of the file formats that Helical Insight supports are PDF, JPEG, PNG, Excel etc.
Note: Users can also add a new 'Exporting file format' like .PPT by using exporting APIs
Following are the steps to export a Report/Dashboard:
To export a Report/Dashboard, it should be saved first in the file repository. Then open the same from the file browser (in the same tab). User will then see the option of exporting on the top right corner as shown in the image below: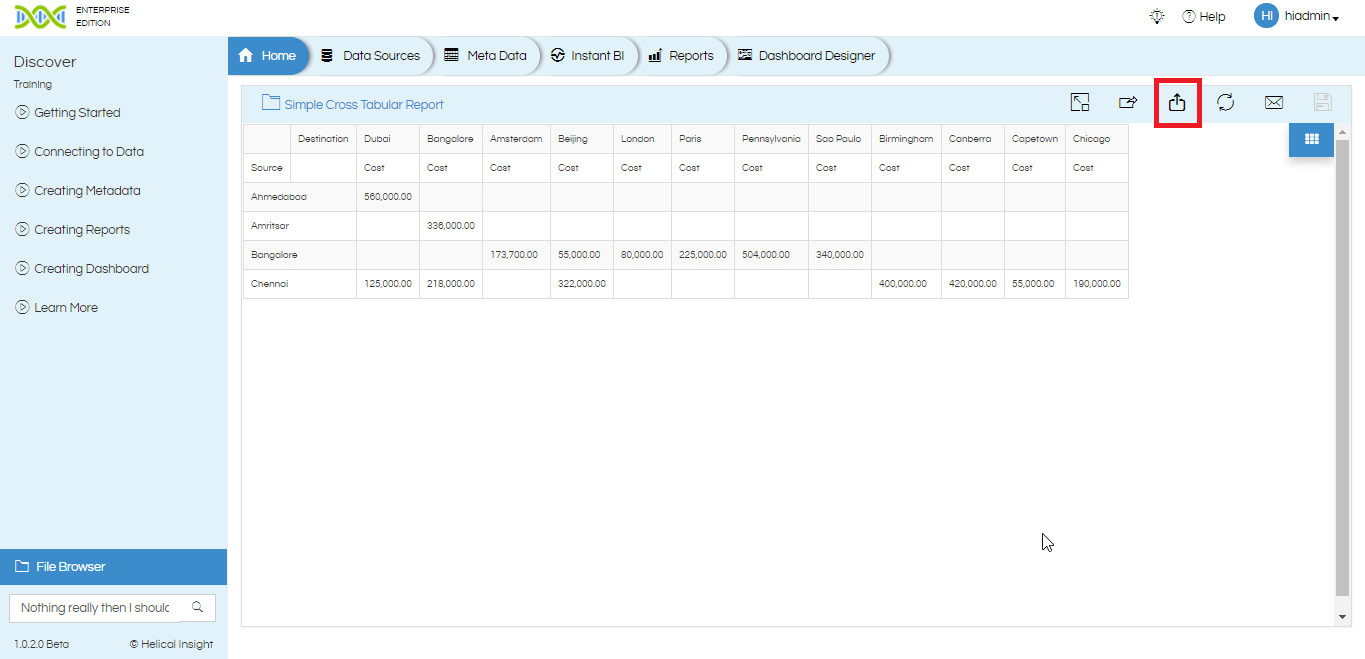 Click on the Export icon (highlighted in above image) and select the file format in which you want to export the Report/Dashboard.
Options:
Users can export the reports/dashboards with different page formatting like adding Header/Footer, changing page layout etc. by using this feature. Frames (templates) can be created for repetitive work.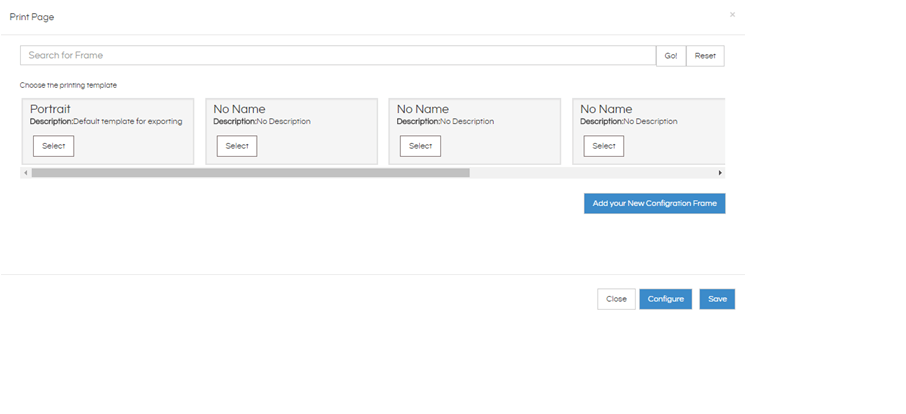 To search an already created frame/template, users can use the search bar as shown in the above figure. The already frames/created templates will be displayed below the search bar which the users can select. Also, users can create a new frame by clicking on the "Add your New Configuration Frame" button.

Layout, scaling, paper size, margin, header, footer etc. can be selected according to the need and this frame can be saved by clicking on the Save button.
For More Info, Contact us at
demo@helicalinsight.com