Helical Insight 2.0 IS HERE
Helical Insight 2.0 is here with more than 30 plus improvements and changes which includes performance enhancement, UX revamping, direct out of the product support for many functionalities, keyboard shortcuts, voice and text search, exporting options and many more. Read further to know more. Version 2.0 is going to be followed up by release 2.1 and 2.2 very shortly.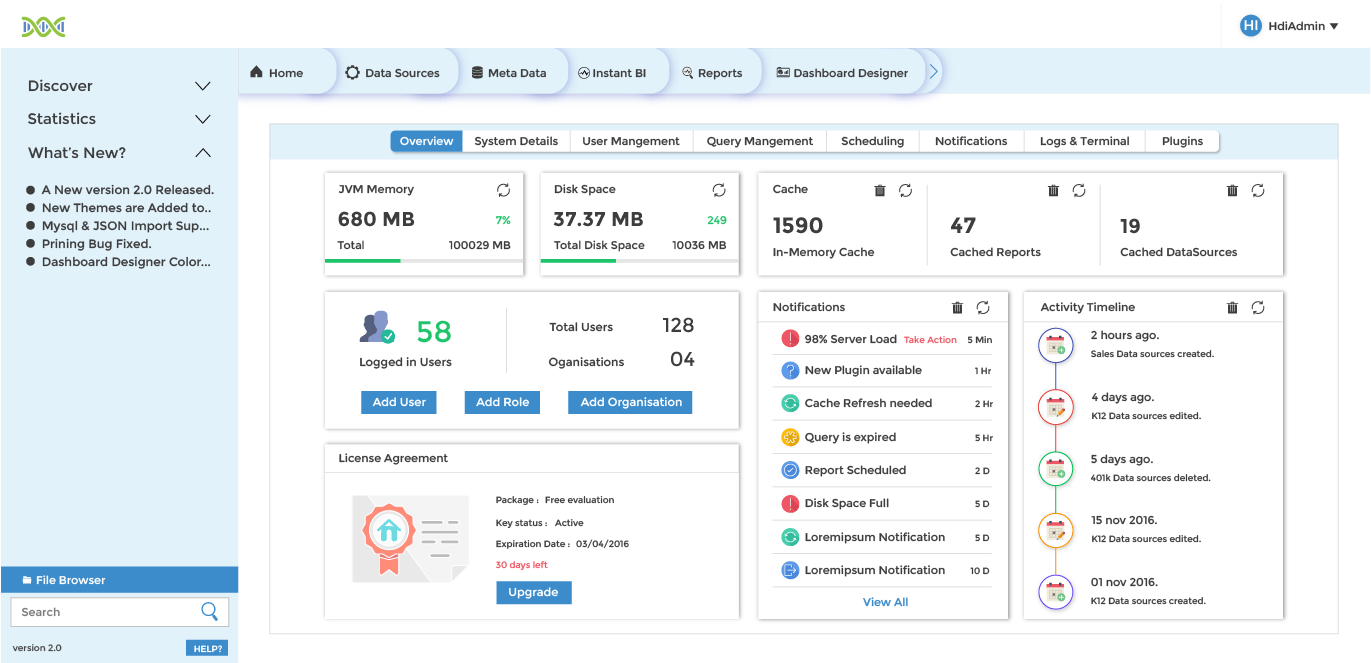 Features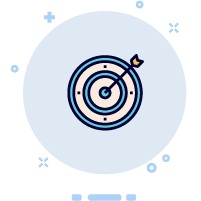 Adhoc Reports
Dashboard
Dashboard Component: With various prebuilt dashboard components like header, text box, footer, image, separator, shadow etc it's very easy to create a dashboard the way you want from the UI itself. Also with little HTML knowledge you can also add your own dashboard components as well as further add HTML, CSS, JavaScript for more customizations.
Drill down / drill through / Interpanel communication: Now, from the UI itself, it is possible to implement drill down, drill through and inter-panel communications.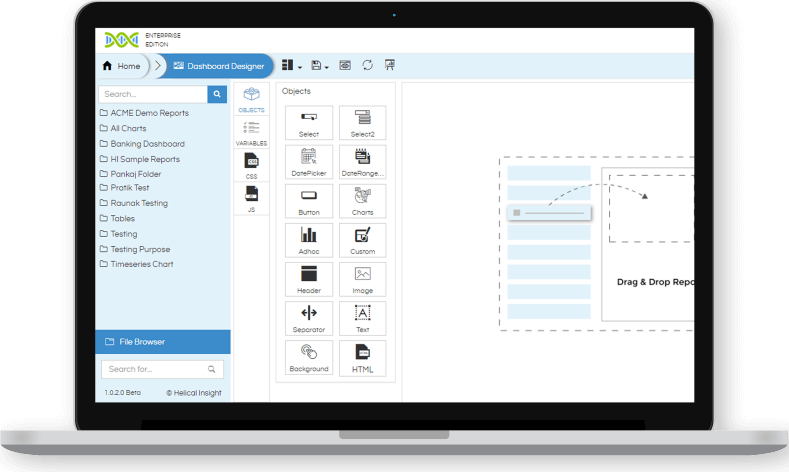 Datasource
Other Features