In this article you will learn about how to Use Metadata Workflow.
Introduction to Metadata Workflow
Metadata Workflow is to be used when we want to access only few columns of few tables of the database for Adhoc reporting, and not the entire database. This selective access is generally used when either security of certain data is required or we wish to reduce the complexity of metadata by providing only those tables / columns which are required.
Following are the process for Creating a Metadata Workflow
Step1:
Login into Helical Insight using any web browser.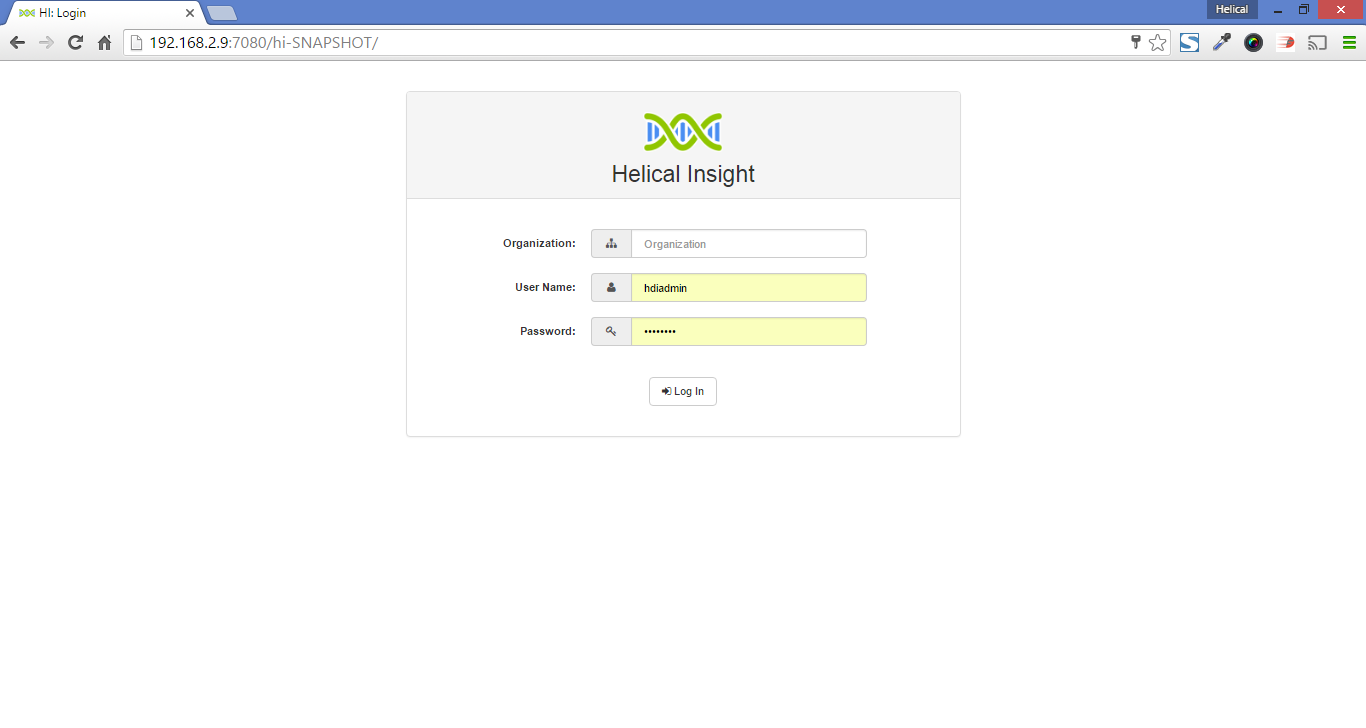 Step2:
 Navigate to "Adhoc Page"  by clicking on
Adhoc
.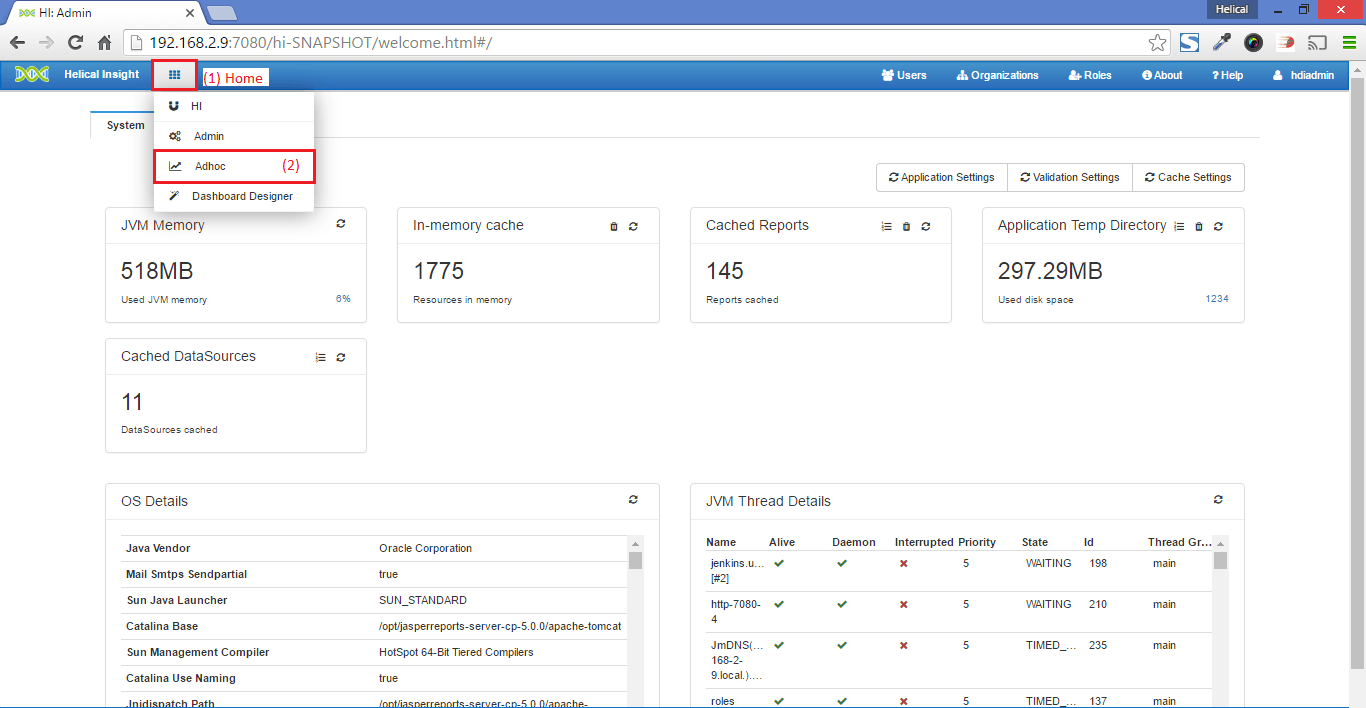 Step3:
After selecting
"Adhoc"
option, an Adhoc page will appear.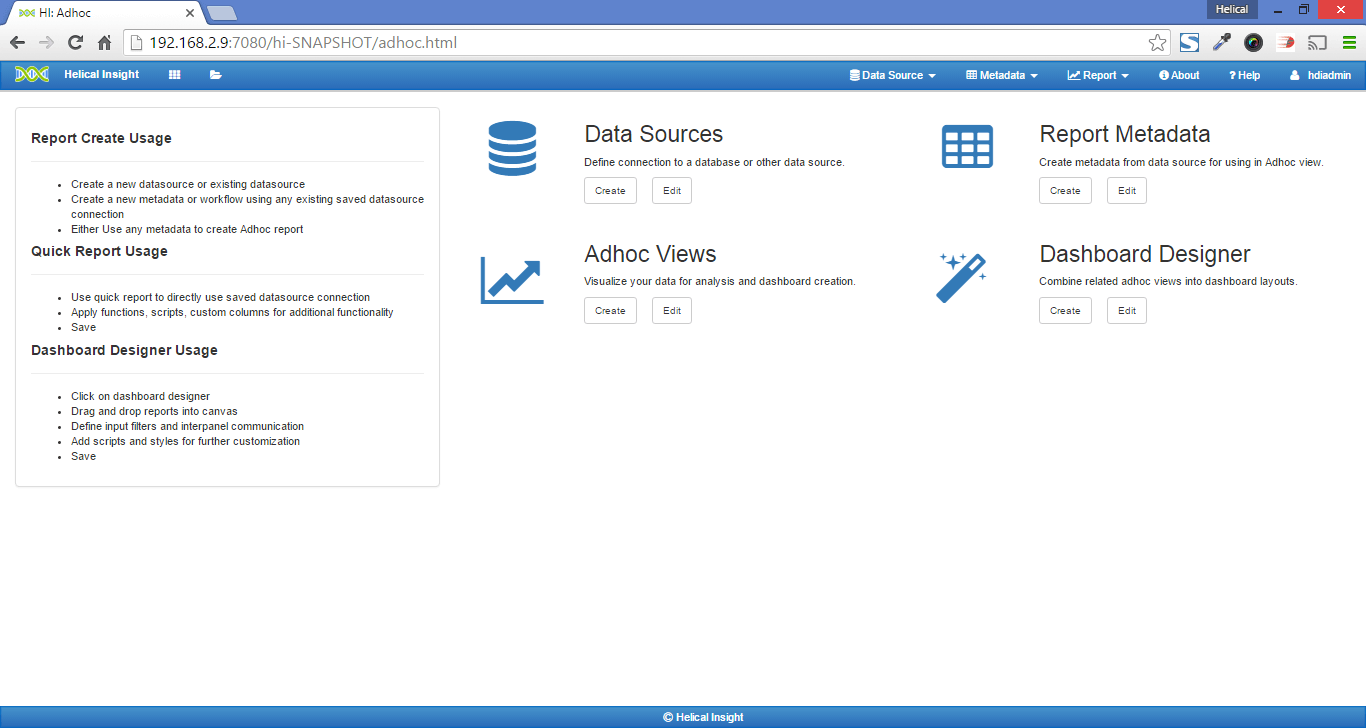 Step 4:
On the Adhoc page, click on  
Metadata -> Workflow
.

Step 5:
  Select the required Datasource type. In this case we are using "
Managed Datasource
".
Step6:
 On selecting managed datasource, list of all the Managed DataSources which have been saved appears with scrolldown option. You can click on "Test" to check the successful database connectivity. You can click on the Name of datasource and use that to create metadata.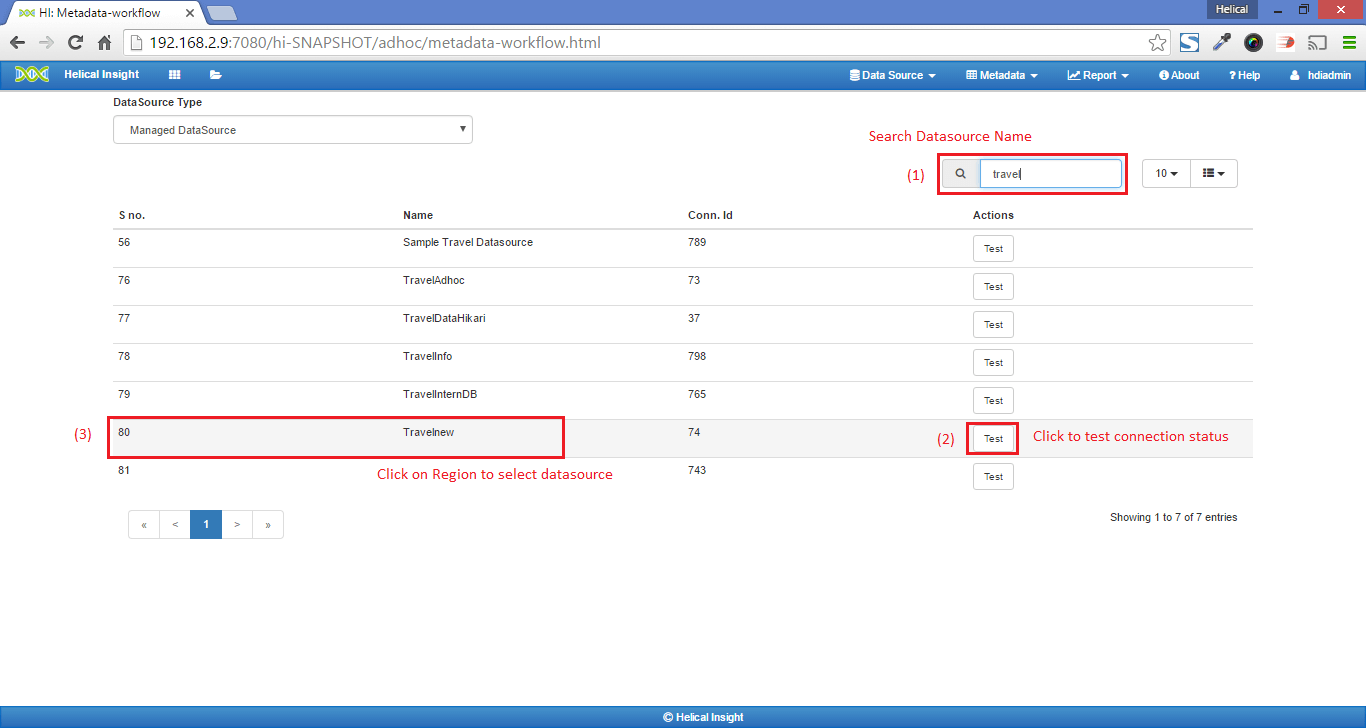 Step7:
 Select the required database and click next. List of all the databases present in that connection will appear along with the schema for the selected one. Click on
"Next"
.
Step8:
 List of all the tables present in that database will appear. Select the required tables which you intend to use. For quick selection we are having select button. Search option allows to search for any table from the list. Once you have madde the required selection click on
"Next"
.
Step9:
On this page you can see all the columns of the selected tables. Then you can select the columns here which you intend to use for the metadata. Click on Next.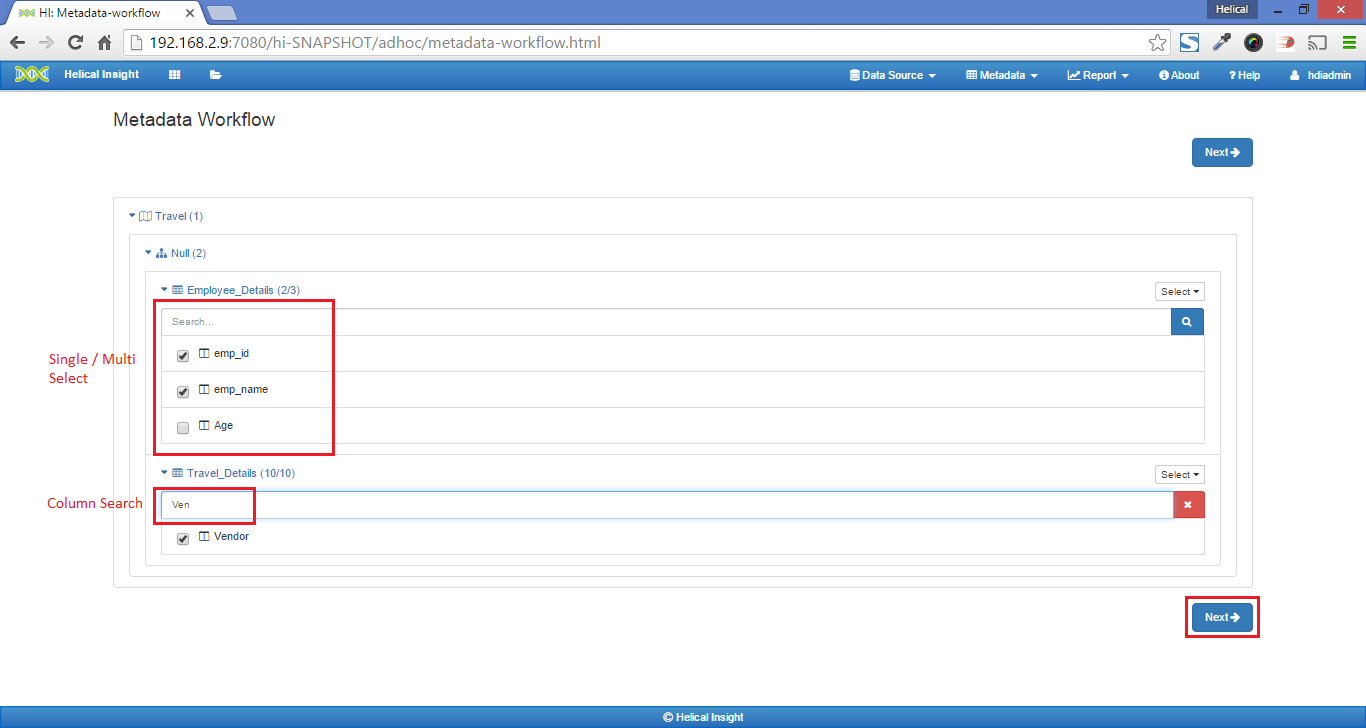 Step10:
On clicking next, Metadata page will appear.
This page allows the option to
define the joins
, set alias, create views, apply
security conditions
To know more about how to create metadata
click here
 . Once you have completed all the operations, save the metadata.
NOTE:
Please include the columns which are having joins while defining the metadata for proper functioning. Otherwise joins will have to be manually defined. For further assistance, kindly contact us on
support@helicalinsight.com
or post your queries at
forum.helicalinsight.com