This article explains different folder-level operations in the file browser.
User can right click on Folder and perform folder-level operations like Rename, Delete, Import, Share and view Properties as shown below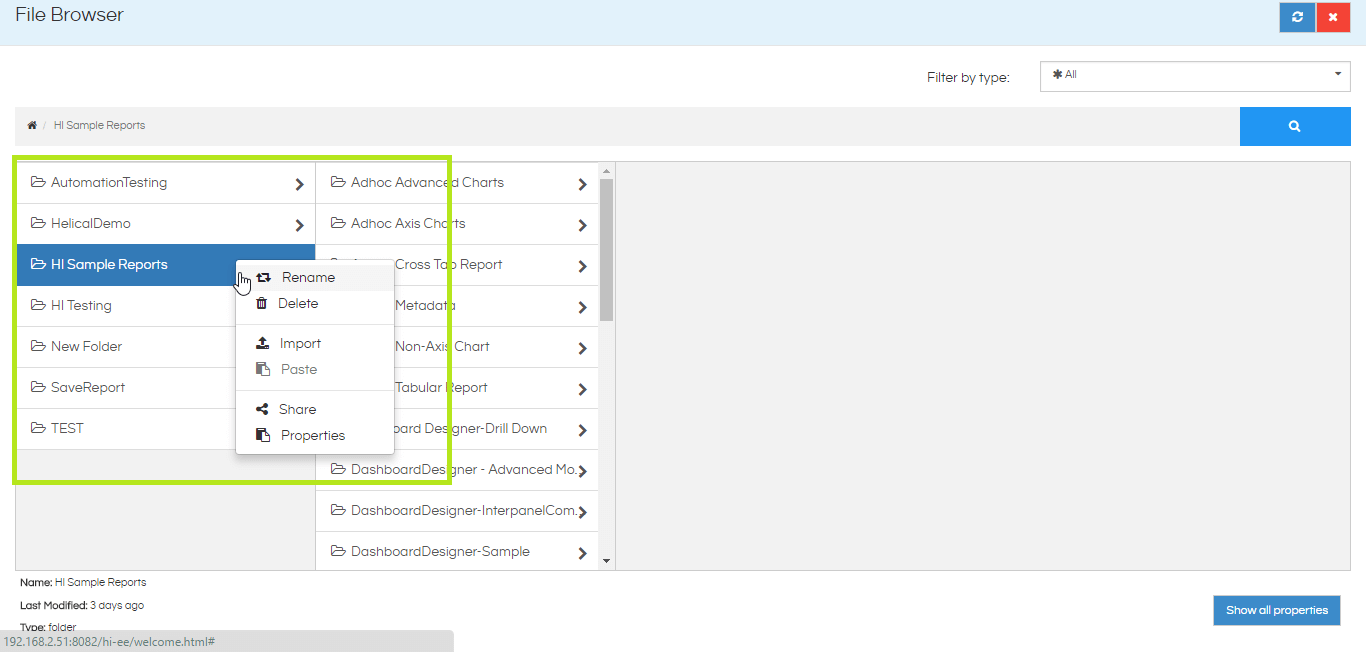 If the user is not the owner of report, then on right click, user can only see the Properties.
Share option allows the file or folder, to be shared with any role or user, in the same Organization.
Sharing with a role will automatically share with all the users assigned to that role. Super admin has the authority to share reports/folder with any role and user of any Organization.
User can right click on the blank space (shown in the image below), and based on privilege, one can create a new folder.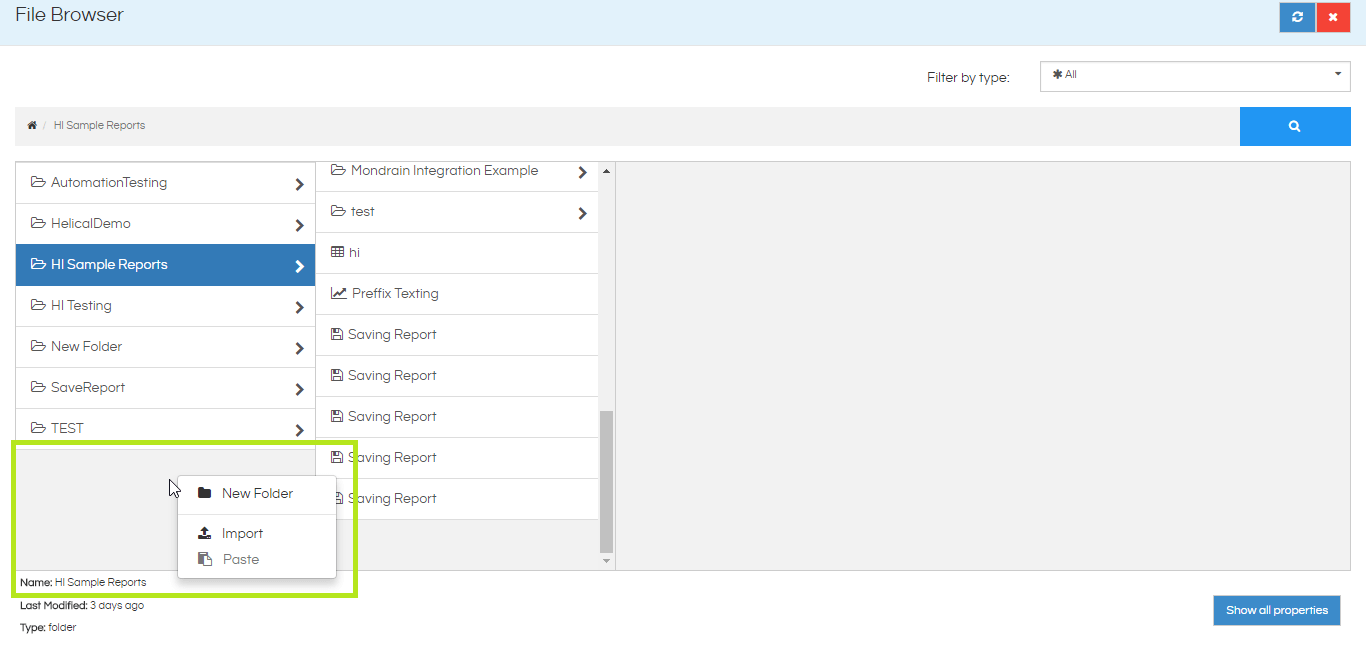 Depending on the type of file and access, the user gets different options on right-clicking the file.
Edit option is available only for Adhoc Report, Metadata and Dashboard designer files.
Delete option allows you to delete the file.
Rename option allows you to rename the file.
Share option can be used to share the files,
One can also view the Properties of a file, either by right-clicking on the file/folder or by clicking on Show all Properties present at the right bottom corner.
One can also 'Cut, Copy & Paste' the files which are saved. Open in New Window, allows users to open file in new window.
For more info, contact us at
support@helicalinsight.com