If a user intends to delete a folder, he can right click on the folder. An option called "Delete" will appear. By clicking on this a confirmation notification will appear as shown in the snapshots below.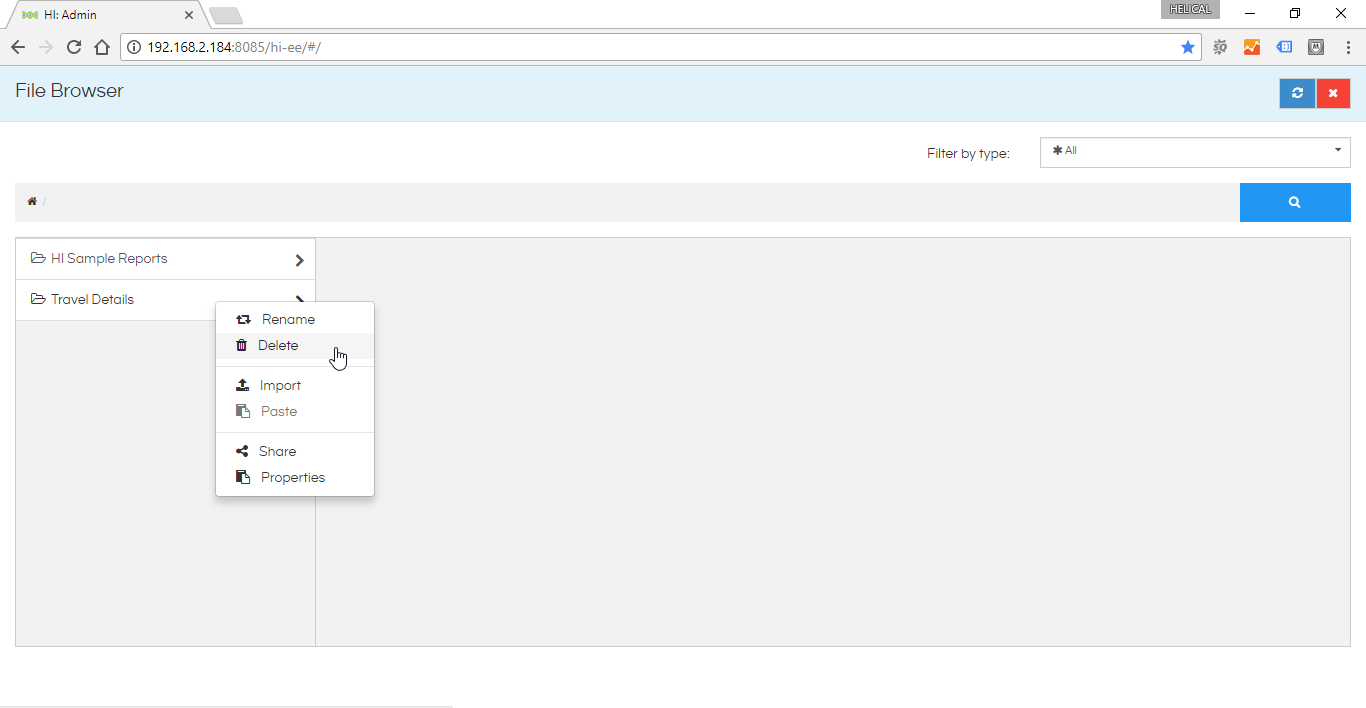 Click on "OK" or "Cancel". Clicking on "OK" will delete the folder and clicking on "Cancel" will cancel this operation.
Also once the folder is deleted successfully, a notification at the bottom right will appear indicating the same as shown below.
In case, if the user right clicks on a folder to which he is not the owner, then in that case he will not get "Delete" option there. For example right clicking on public folder or folders which have been created by other users, delete option will be not be there.
For more info, contact us at demo@helicalinsight.com