In this article,  you will learn how to delete an Organization using Helical Insight.
You will have to login as "SuperAdmin" in order to delete an organization. On clicking on the organization tab, a tabular list appears showing a list of organizations, description and other functions. By clicking on the delete functionality superadmin can delete any organization.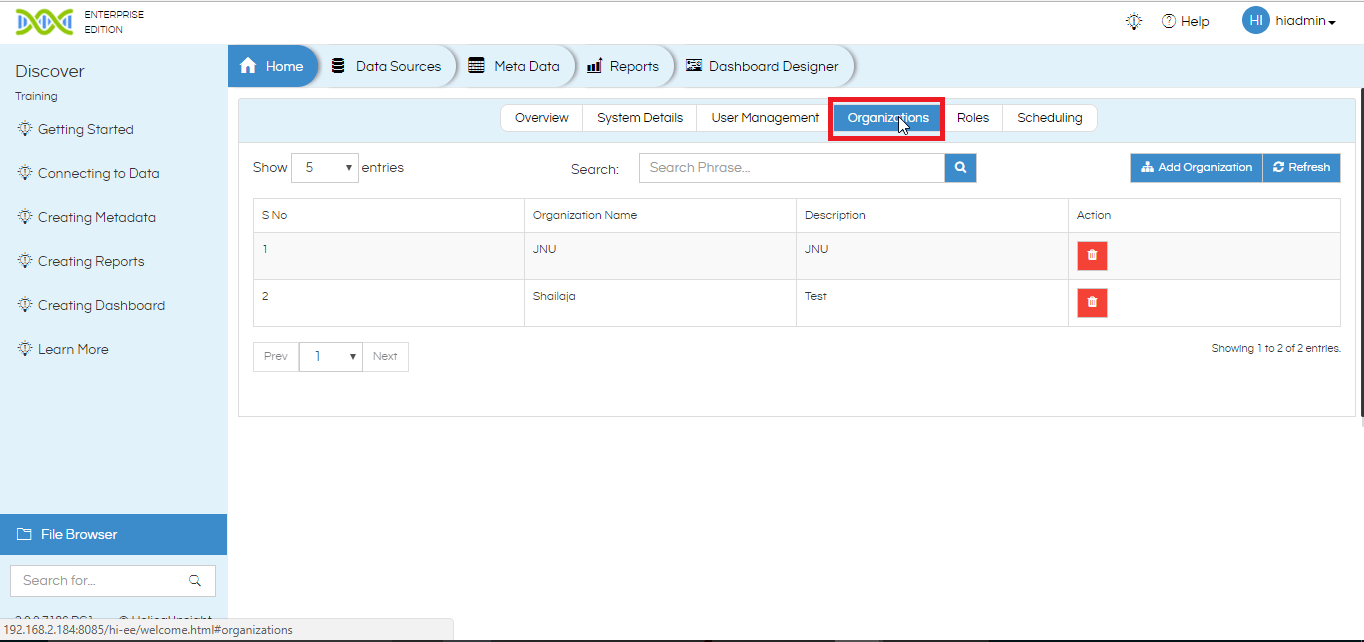 Also, using Search Function you can search for intended organization from the list and then click the red icon.
Before deleting, a confirmation message appears confirming the action from the SuperAdmin.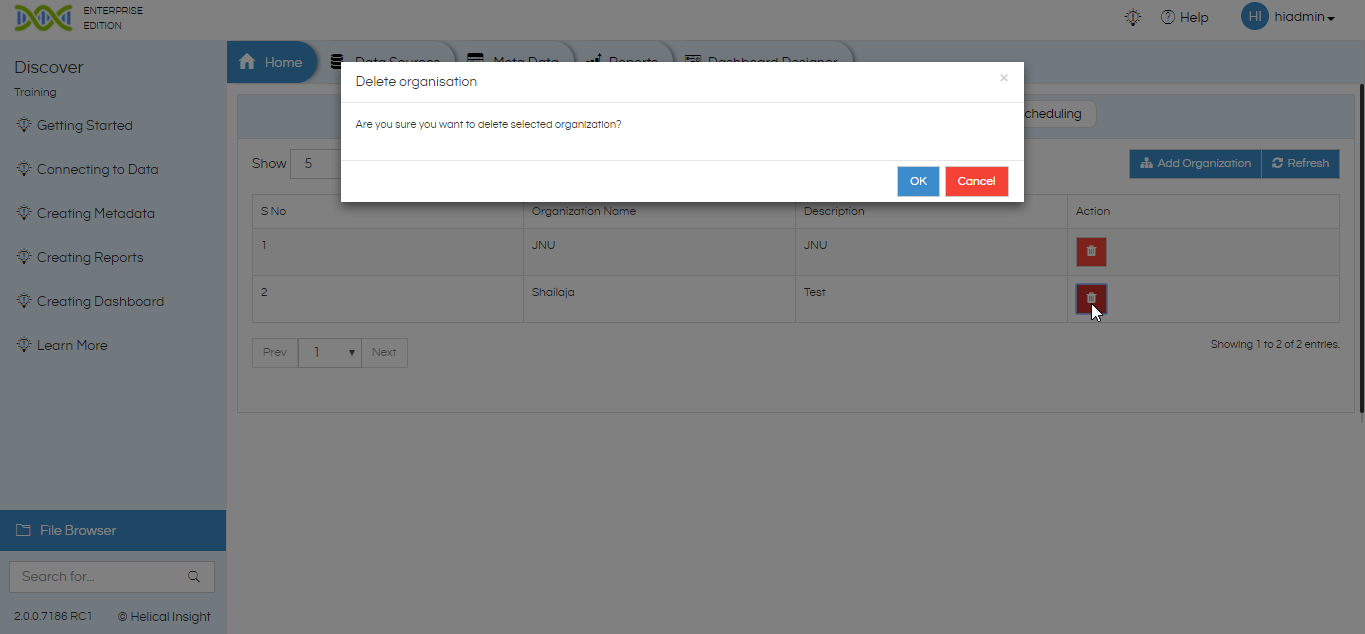 Once successfully deleted, a notification appears "
Organization deleted successfully
".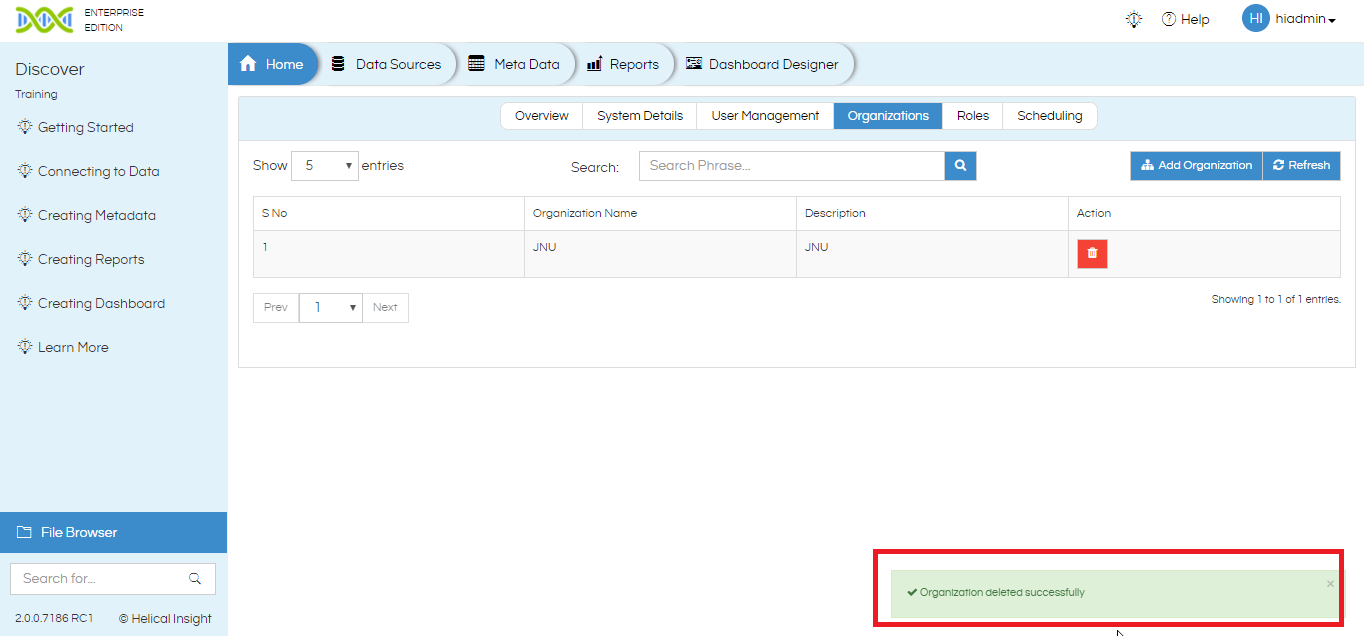 For more info, contact us at
demo@helicalinsight.com