This document describes the way an end user can interact with folders, files, reports, open files, edit files, view properties etc. These repository files and operations described below can be accessed by any commonly used browser which includes Chrome, Internet Explorer, Firefox, Safari etc or from any operating system as well. Via browser we are able to access the files which are saved on the server.
Login Page:
To provide user level data access and security, there is a login page. To login enter the URL in the preferred browser, thus the login page will appear. A person with proper credentials which includes organization_name/user_name/password will be able to login and based on his/her access will be able to do further operations.
At each of the input level, we are having validation. Hence if an end user is not putting the credentials like name of organization, name of user name or password, he/she would be getting appropriate error message saying to enter the details as show in the adjoining snapshot. If a person enters wrong credentials, he will get error message informing user to put correct credentials.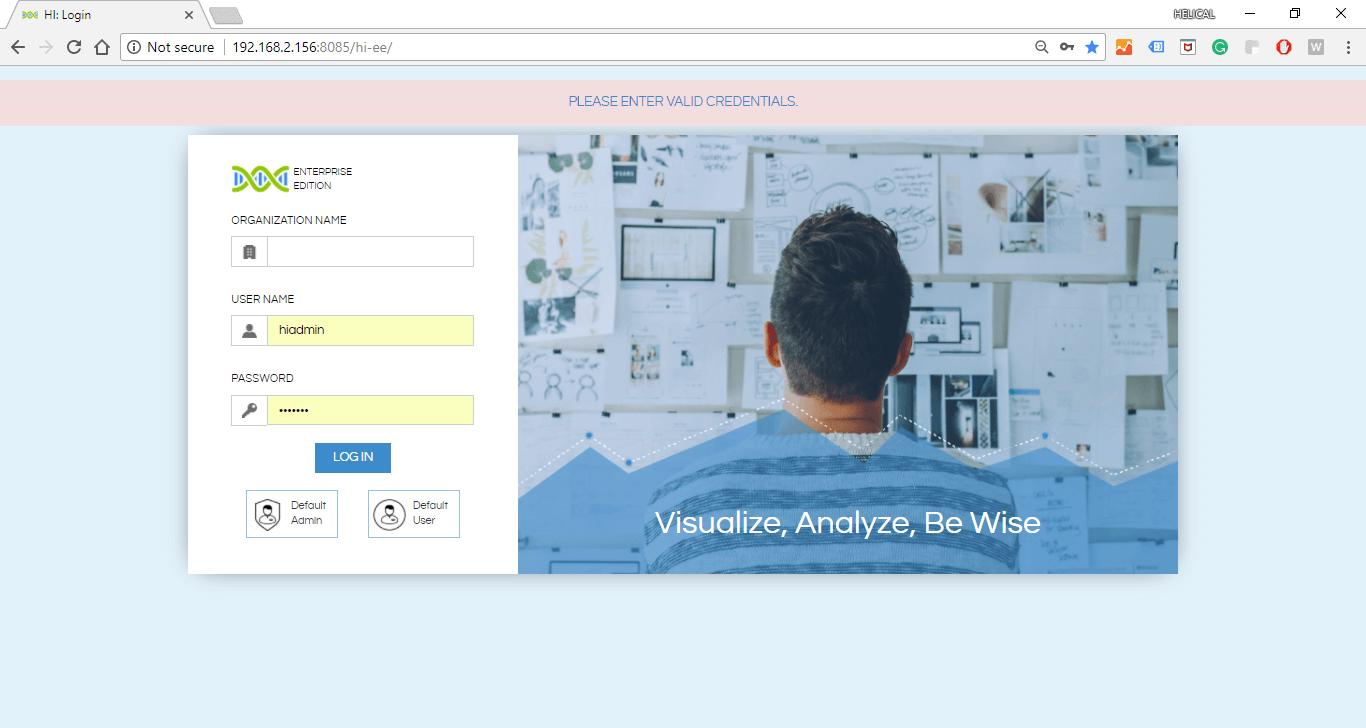 For more info, contact us at demo@helicalinsight.com