Basically, a dashboard is nothing but a collection of different reports in a single canvas. These reports can be in different forms like Table, Charts, and Map etc.
Following are the steps to create a dashboard:
Click on the 'dashboard designer' button present on the home screen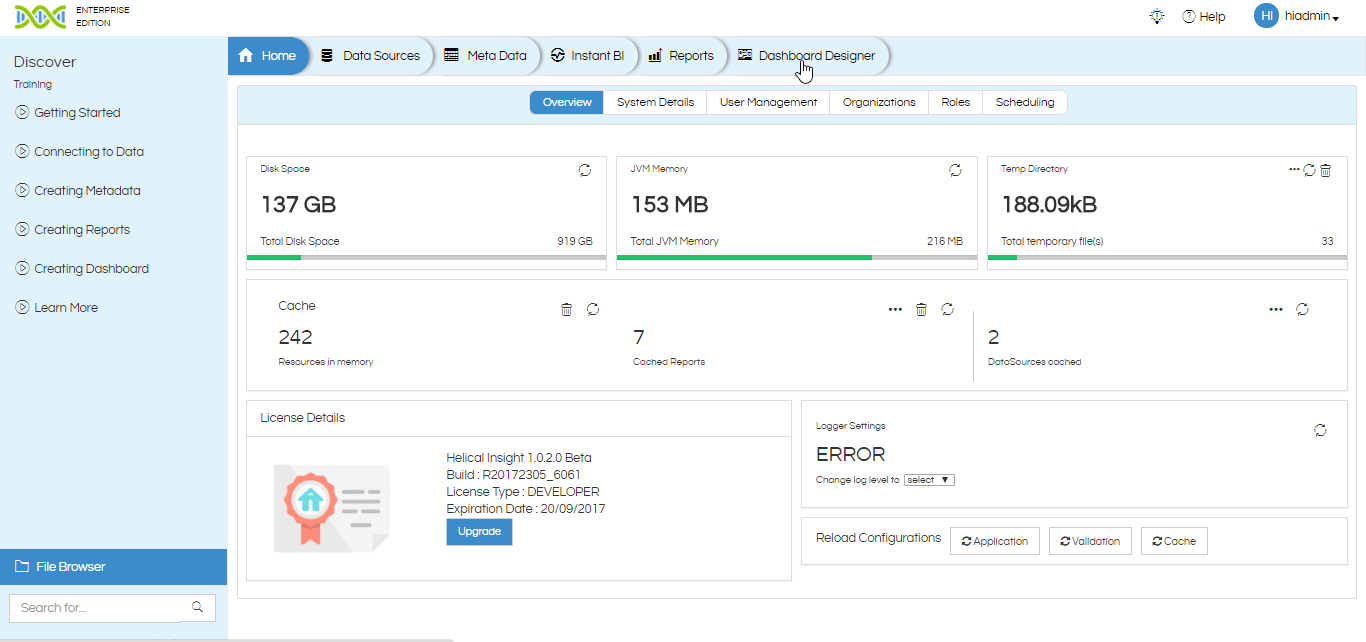 User could now see all the saved reports from the file repository on the left side panel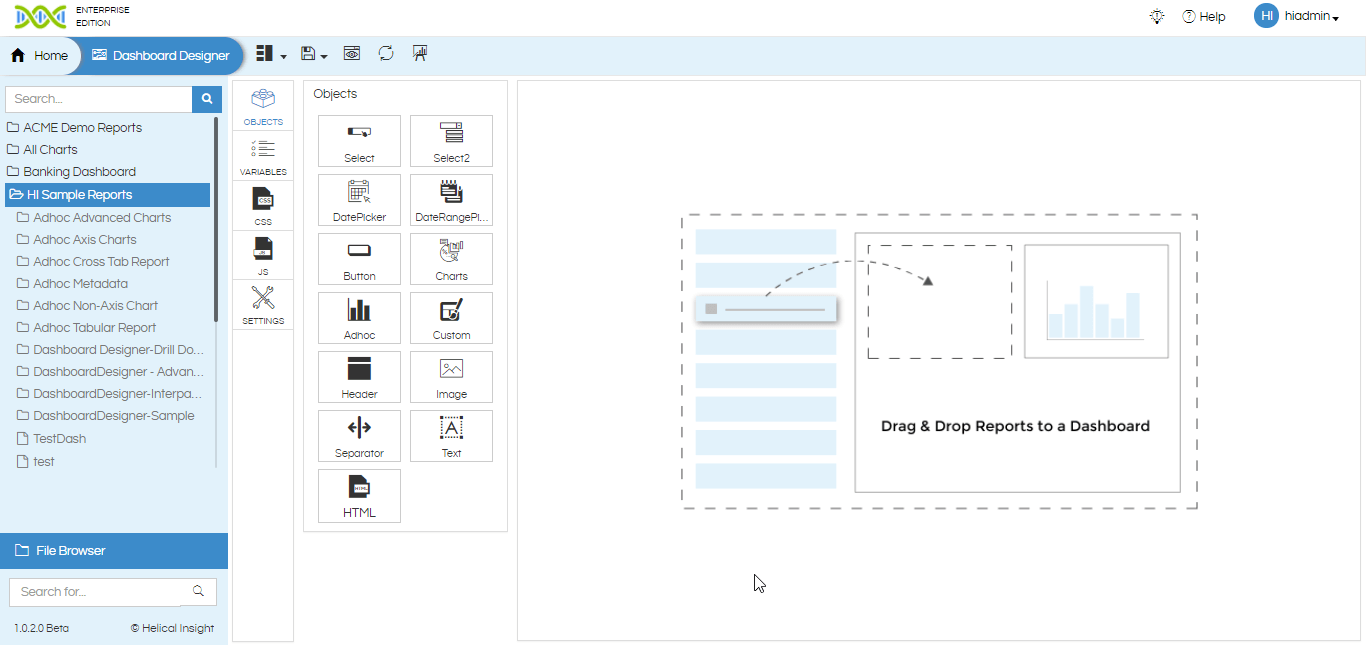 Clicking on the folder shows up the reports present under that folder. Users can 'drag n drop' any of these reports into the canvas
User can relocate the reports in the canvas by clicking (drag n drop) on the 'relocate' icon as shown below: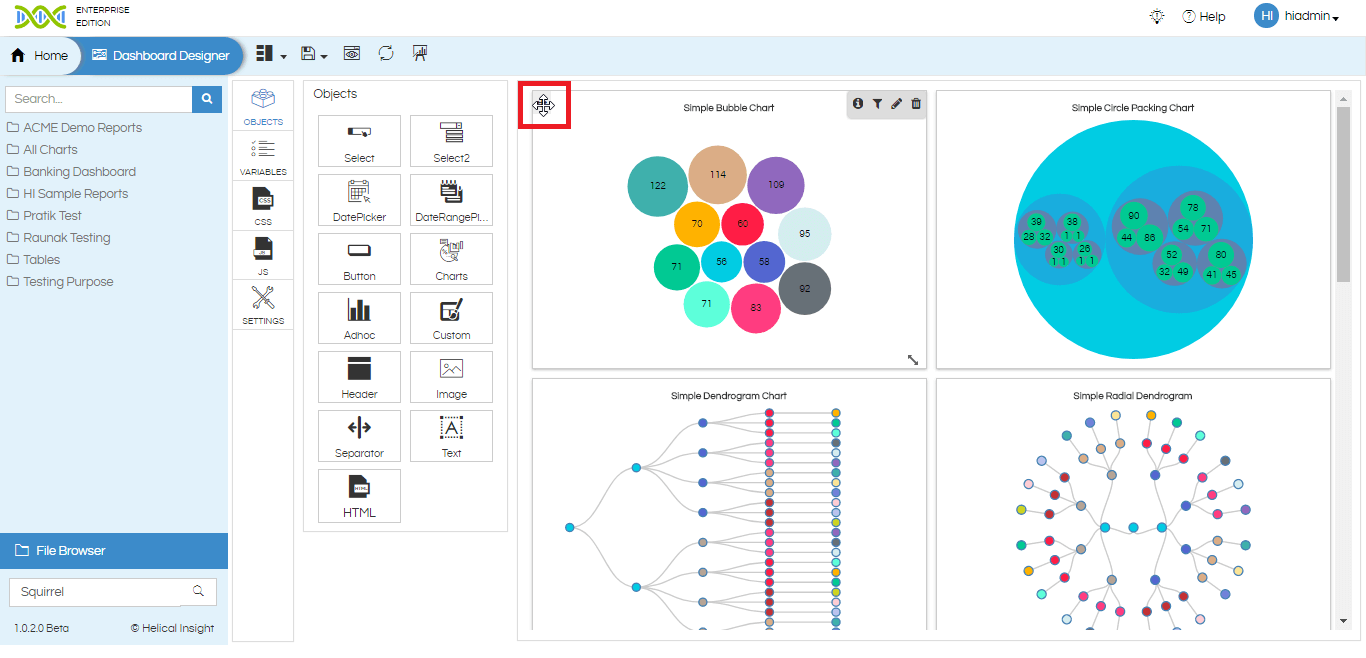 User can also re-size the report in the canvas by clicking (drag n drop) on're-size' icon as shown below: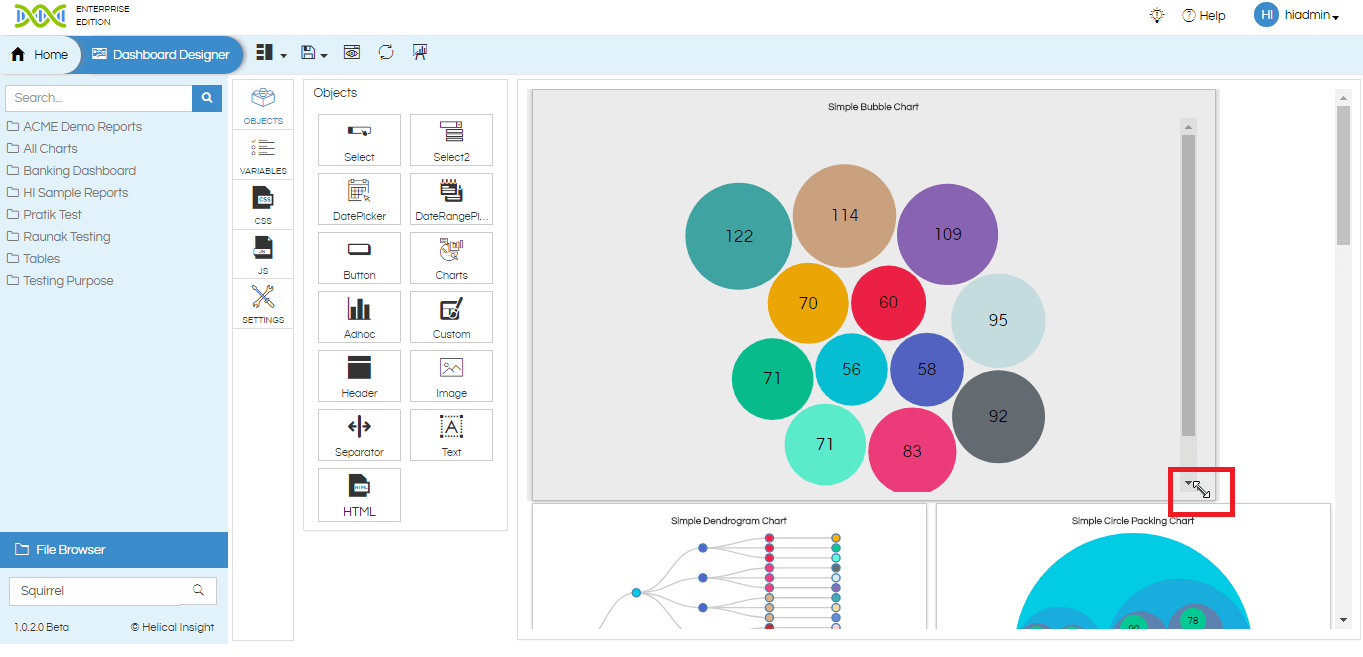 Dashboard can be customized using the 'Objects' menu. Users can add various types of selecting parameters, date picker, custom charts, Text, Image, headers, panel separator etc.
To add dashboard variables, click on the variables icon present below 'Objects':
To change the 'look and feel' of the dashboard, developers can use Edit CSS & JS option to add CSS or Java script and customize the dashboard themselves.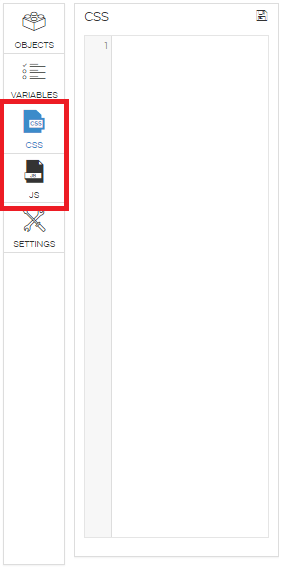 The task bar has options to save the dashboard, refresh, preview, view in presentation mode and toggle panels.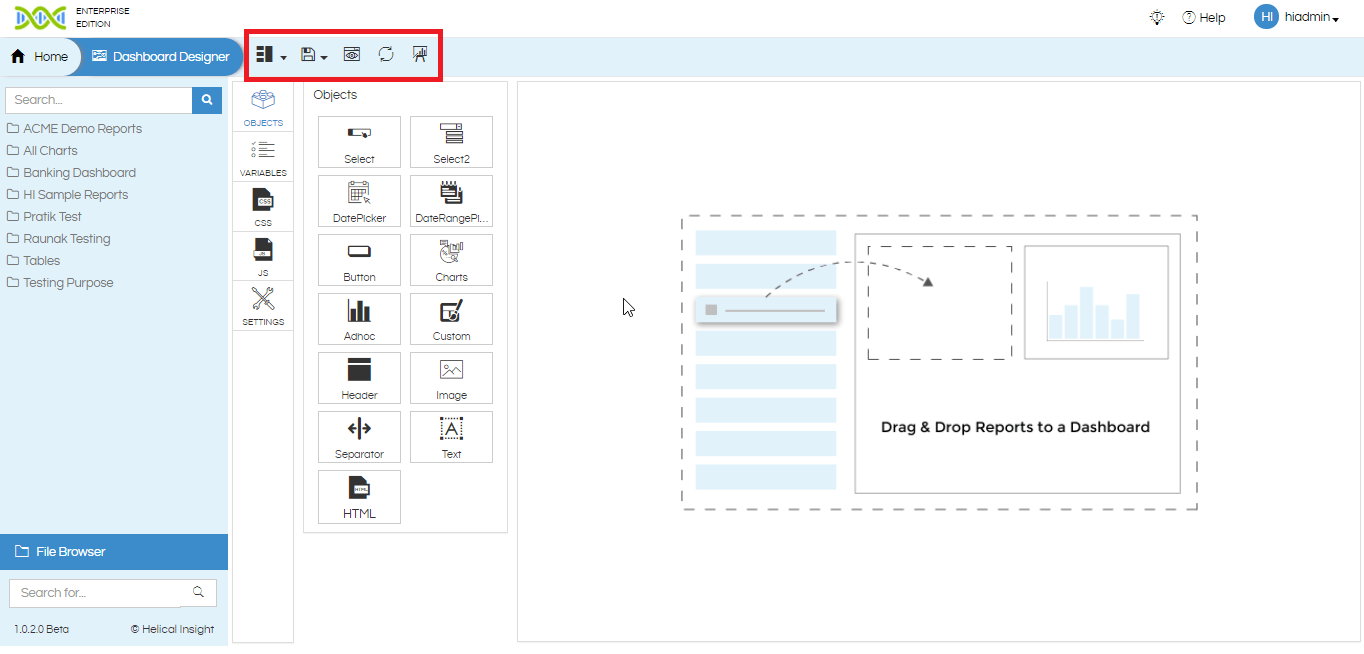 Layout: To toggle the Reports window panel or the tool bar panel
Save/Save as: To save the report in the File repository
Preview: To view the file in preview mode
Refresh: To refresh the changes in dashboard if concurrent users are working upon a single dashboard
Presentation mode: To view the dashboard on full screen presentation mode
To know how to implement inter-panel communication, Drill down and Drill trough, click here (blog on inter-panel communication, drill down, drill through)
For More Info, Contact us at
demo@helicalinsight.com