Report heading customization will work for all kind of charts and visualizations. Following are the steps to add/Edit the Report Heading:
Step 1: Click on the 'Customize' button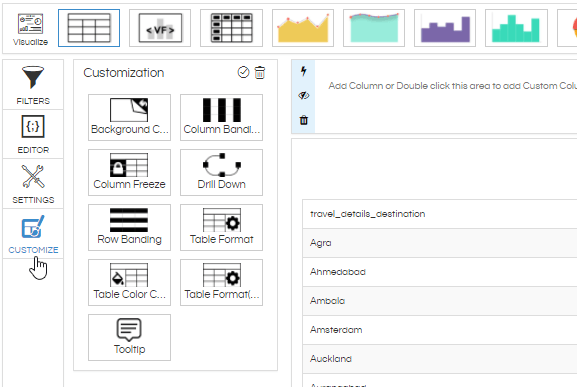 Step 2: Double-click on 'Report Heading' icon.
Note that, there are two separate customization options 'Report Heading' & 'Report Header'.
Users can use Report Heading for writing the heading of the report whereas Report header can be used as a page header (E.g. Title, chapter, page no.)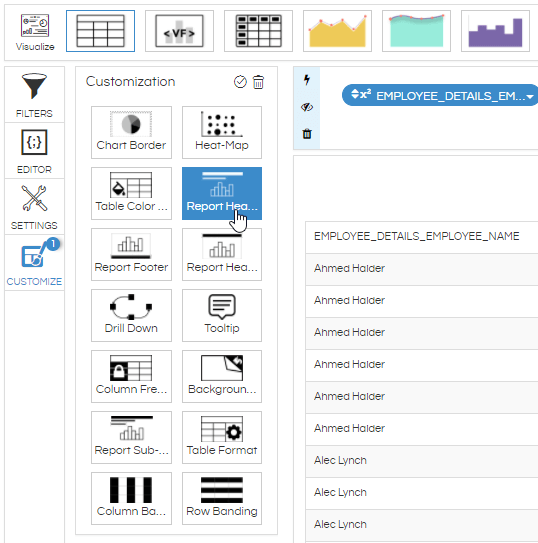 Step 3: Enter the text for the report heading and choose the font type, size, color, alignment etc. and click on 'OK'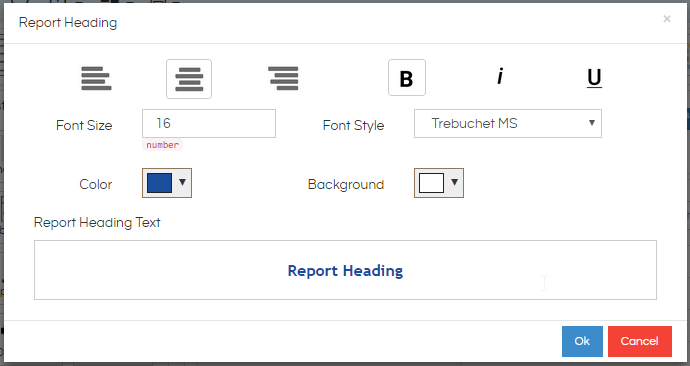 Step 4: Now click on the apply tick mark as shown in the image below to generate the report
Users would now see the Report heading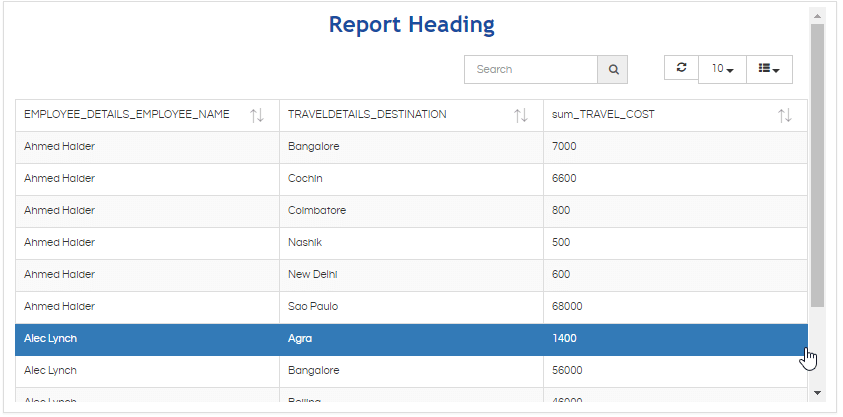 To undo the changes, user can again click on the 'Report heading' icon and then click on the apply tick mark.
For More Info, Contact us at demo@helicalinsight.com