Following are the steps to change the table formatting:
Step 1: Click on the 'Customize' button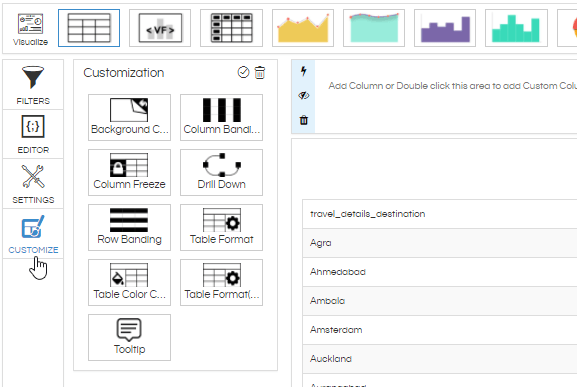 Step 2: Double-click on 'Table format' icon
Step 3: Users can select the font type and size for the entire tabular report. User can also select from the different color combinations for the tabular report as shown below: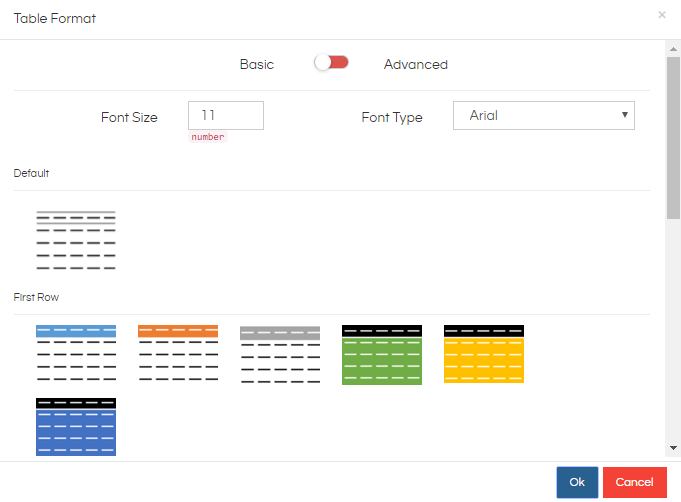 For more advanced settings, users can click on the 'Advanced' radio button and see the following interface:
Users would see the list columns in the table and their data type. For 'Text' data type users can change the font size, type & alignment for their respective columns as shown below: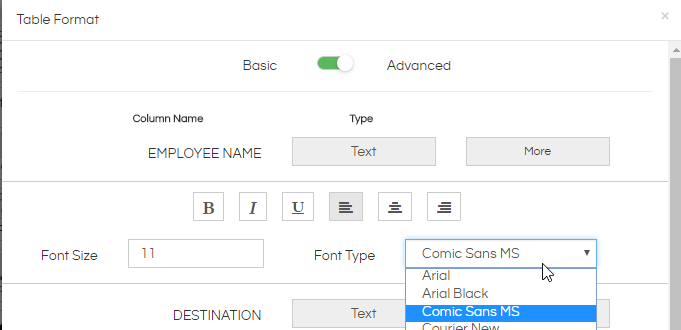 For 'Numeric' data type, users can add prefix/suffix (E.g. $100/-) and also compare with average value of the column and represent some indication for less than/more than/equal to the average value in the form of colors, arrows and bar graphs.

Step 4: Now click on the apply tick mark as shown in the image below to generate the report
Users would now see the changes in the tabular report
To undo the changes, user can again click on the 'Table format' icon and then click on the apply tick mark.
For More Info, Contact us at demo@helicalinsight.com