This article talks about User Role Management.
After logging in as Admin of an organization, click on User Management. A list will appear with tabular information of current users with their Roles and respective Organization.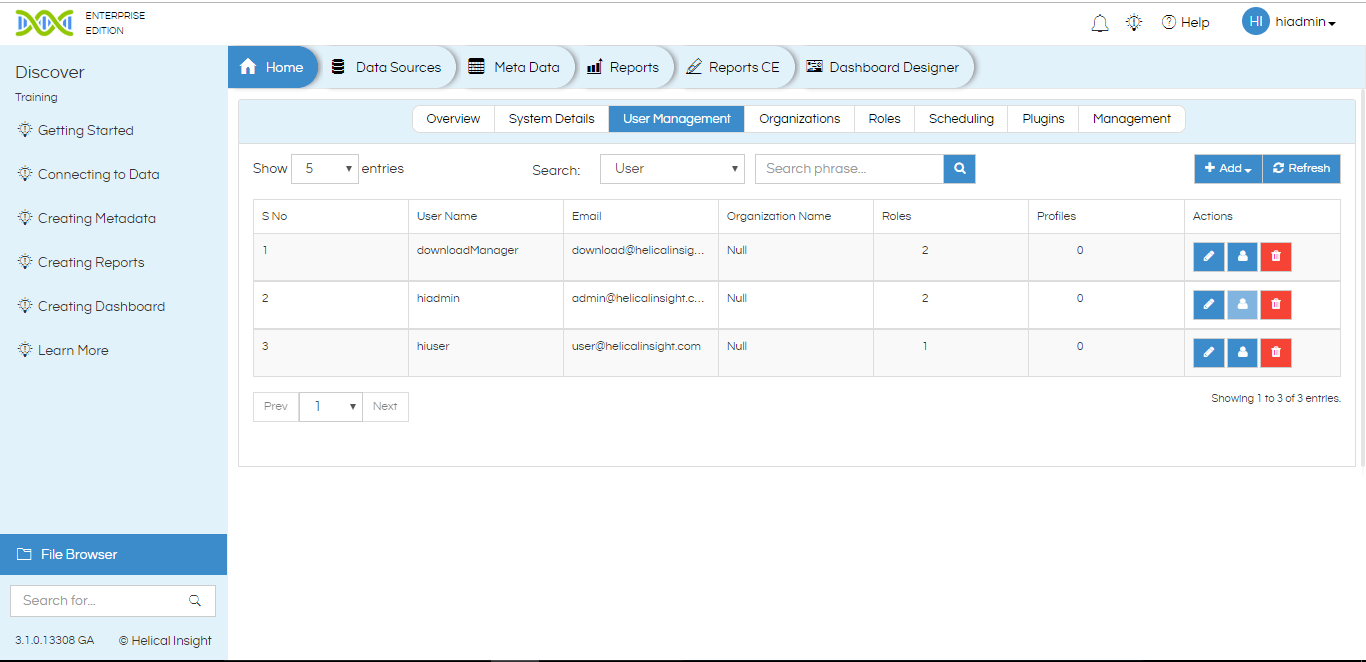 Only Admin of the Organisation has the right to create users and assign them different Roles. To add a User click on 'Add' button present on the top right corner.
Admin can assign Roles to the user by clicking on the edit button present under 'Actions' column
Admin can add new Roles in an organisation and also assign Profiles to these Roles if needed.
Assigning profiles can be useful when you have multiple users across different geography. If for example, an organisation has multiple users having role as Sales Manager and they are working in different countries, you can assign them profiles. So in this case, we will create a profile called country and the value would be the name of the country to which the sales manager belongs to. Hence, now the sales manager belonging to a particular country will see data respective to his country only.
Admin can also impersonate or mimic users to see the behavior of the system when logged in as a particular user. To know more about mimic user functionality, click here
For more info, contact us at
demo@helicalinsight.com
For Video, Click Here