Helical Insight supports various relational, columnar, NoSQL databases as well as flat files. This blog shows how to connect to MS Access in Helical Insight.
Step 1:Go to the Datasources page and click on MS Access. You will be prompted to download the relevant database driver. Download the driver from the link on our blog and upload the zip file by clicking on "Upload the Database Driver".
Once the driver is uploaded, there will be a green tick visible on the Access icon.
Step 2:Click on Access icon and go to Advanced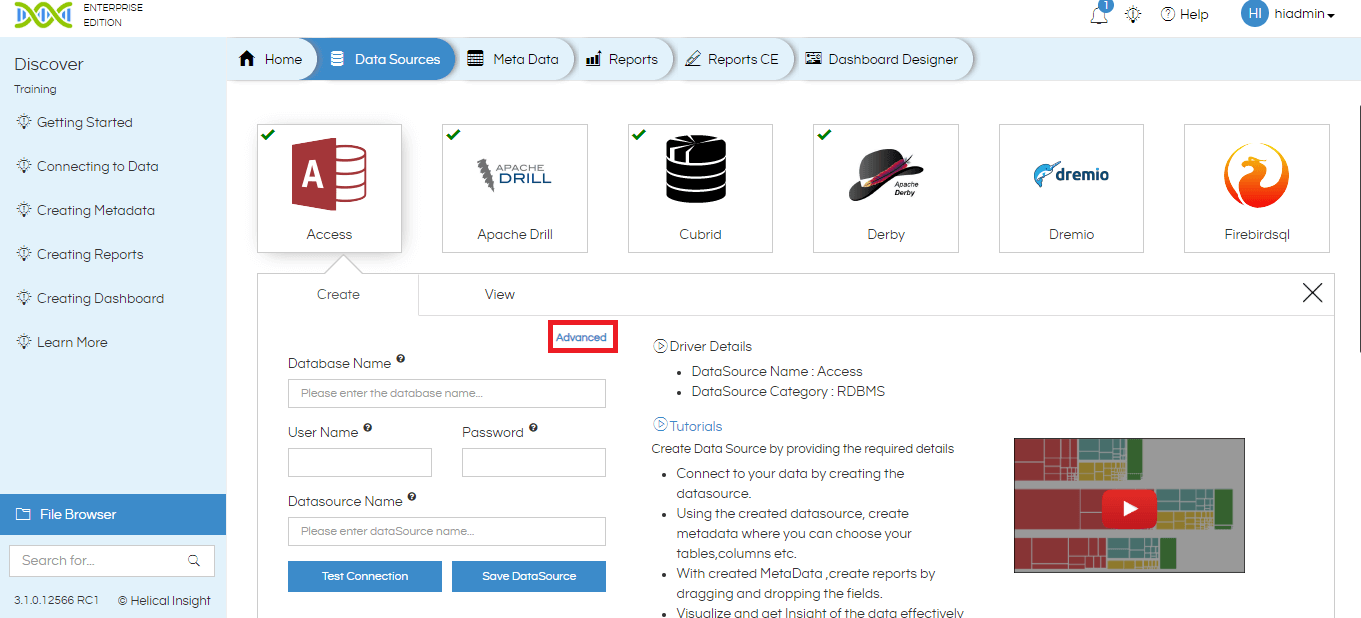 Step 3:Fill in the details as shown in the below picture. Please give the path to your database in the Database Name
. The URL should look like below:

jdbc:ucanaccess:///home/helical/sqliteDB/SampleTravelData.accdb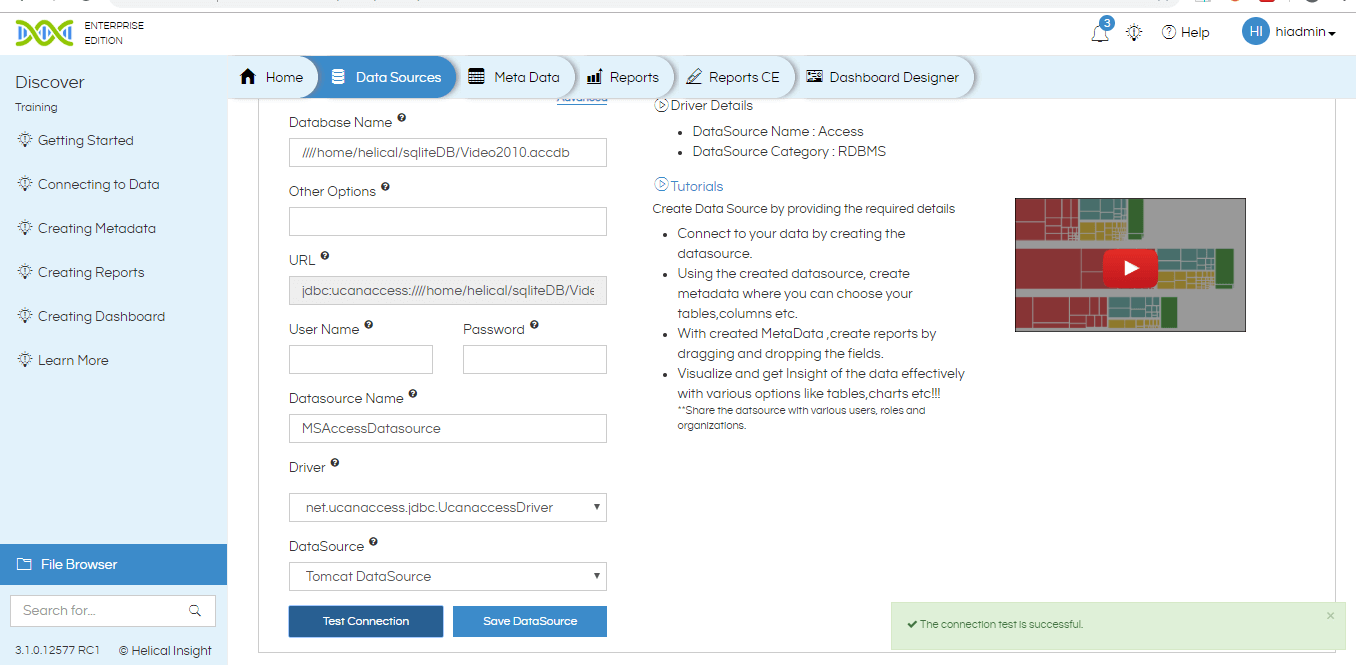 Step 4:Click on Test Connection. Once the Test is successful, click on Save Datasource
The datasource is now created. You can Share or Edit the data source or Create Metadata from it.
For further queries, please contact on support@helicaltech.com or post your queries on Forum