Editor Tab is especially for the developers who can modify the results using HTML & CSS.
On clicking on custom tab, user can see 3 options i.e. SQL editor, JS editor & CSS editor.
1.SQL editor: Any columns selected in the selection area or any operations done on them will automatically generate a SQL query which can be seen in the window as shown below. Users can only view this SQL query and cannot edit it.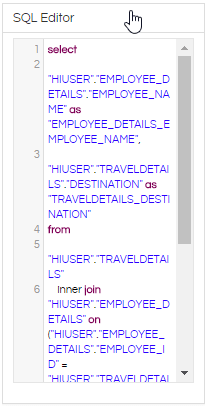 2. JS editor: Users can write Java scripts in this section for adding customizations like Row banding, changing axes labels, tool tip information etc.
Note: Helical Insight uses C3, D3, Leaflet & datatables. Thus, any JS relevant to these can only be used.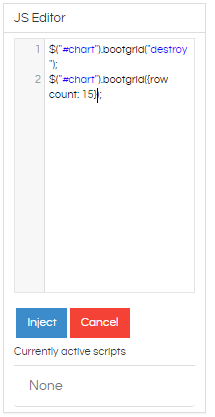 3. CSS editor: Users can use any CSS/HTML for changing Font colour, type, transparency etc.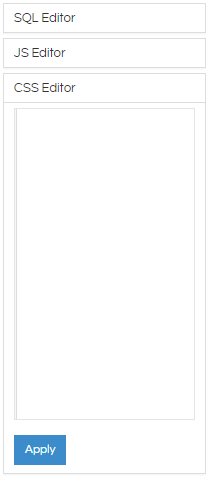 For More Info, Contact us at demo@helicalinsight.com