In this article, you will learn about how to view and edit existing datasources. Enter the URL wherein Helical Insight is installed using any browser, a login id page will appear. Enter the required credentials. Navigate to "Adhoc Page" by clicking on "Adhoc". On the adhoc page, click on "Data Source" and "Edit".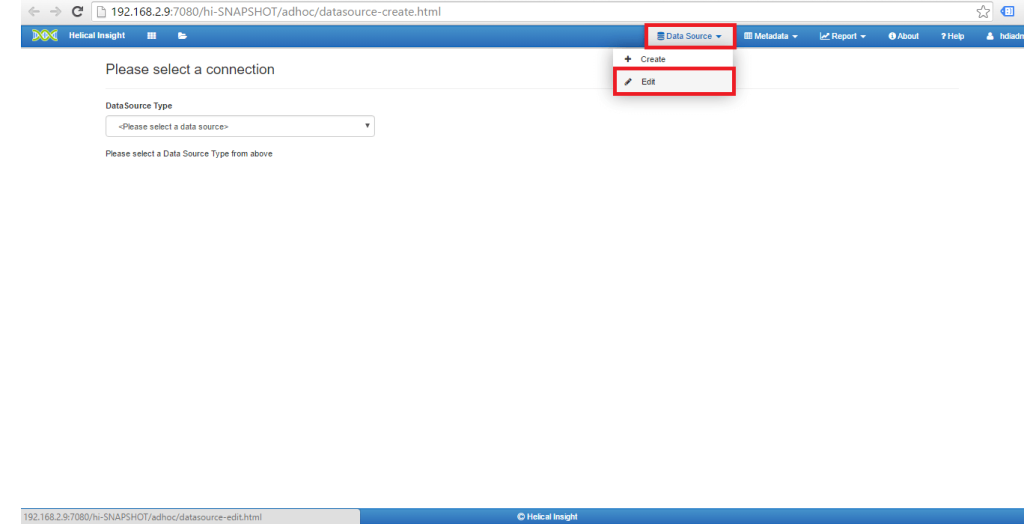 Then from the edit data source page, select the required datasource type. Here we are going to use "Managed Datasource". On selecting managed datasource, list of all the Managed DataSources which have been saved appears with scrolldown option. You can click on "Test" to check the succesfull database connectivity.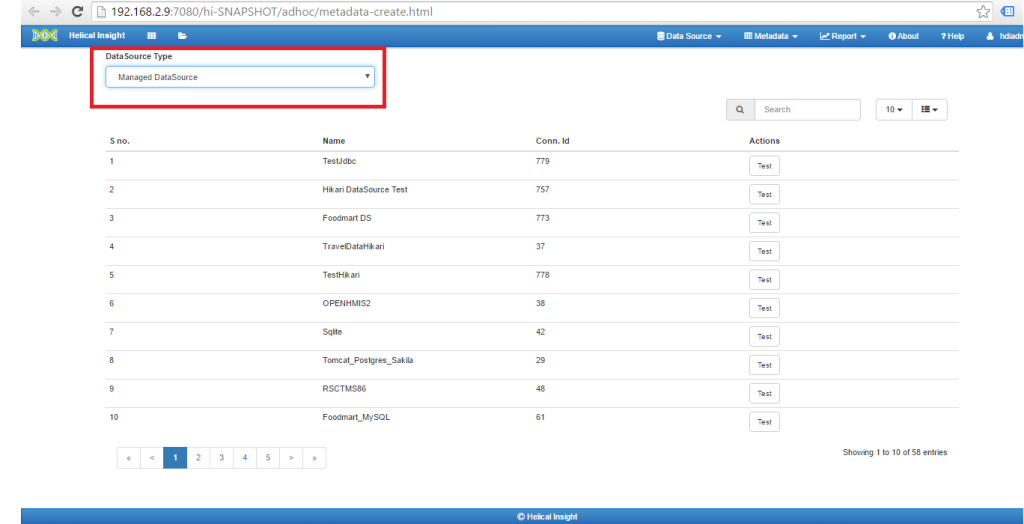 You can also click on the datasource name to see and edit the details. Any of the details like DataSource Name, Host Name, Port Address, Database Name, username, password can be updated. Changes can be saved in the data source via clicking on "Update DataSource". Updated connection details can be accessed via Edit as explained earlier.
For more info, contact us at
demo@helicalinsight.com
For Video,
Click Here