To add a new user, click on User Management Tab. After that, click on the Add button and select User.
Now a window will pop up which will look like this: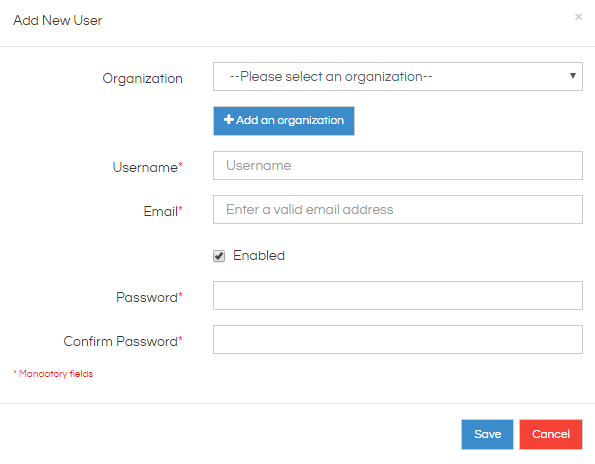 Select the Organisation from the list; enter the correct details of the users in the fields shown above and click on save.
Admin can enable/disable the user simply by clicking on the check mark of 'Enabled' as shown above.
For more info, contact us at
demo@helicalinsight.com