In this Article we will learn about how to create geographical charts using Helical Insight Adhoc. Connect to the database or open the metadata which is to be used.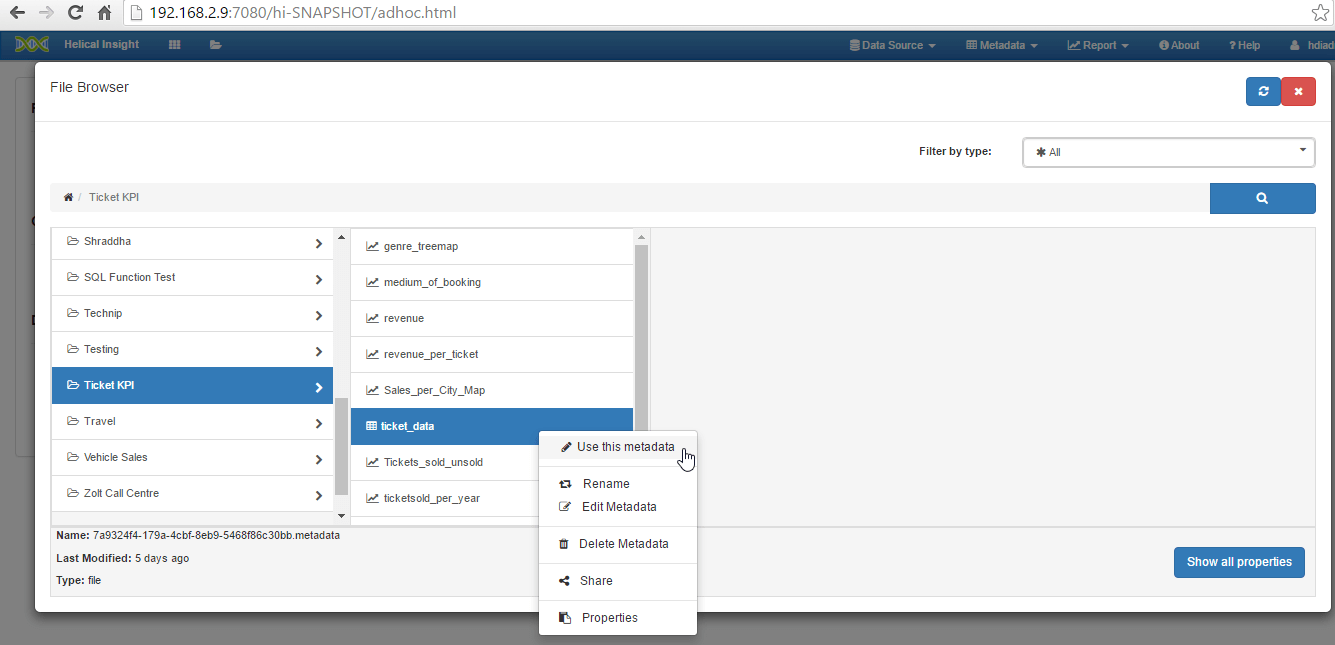 Drag the column containing the name of the
City
and
Number of Tickets
. In our case, we are using Ticket Data and are going to analyze number of travels happened through particular source. Drag City and do
Group By
, and drag Number of Tickets and do
Sum
.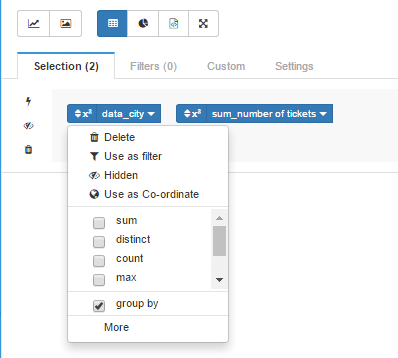 Since map would be plotted based on city, Select
"Use as Co-Ordinate"
on the City.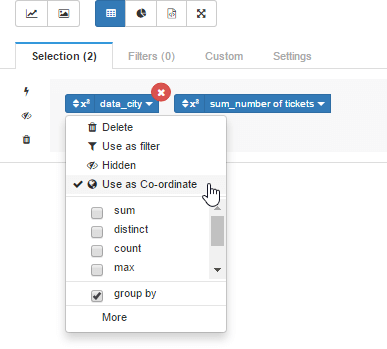 Drag Latitude and Longitude columns and do
Group By
. Navigate to charting option and select map.
Once selected, navigate to
"customize Tab"
and specify Latitude and Longitude columns to be used. Click on
Tick
button then click on generate report.
Here is the Output: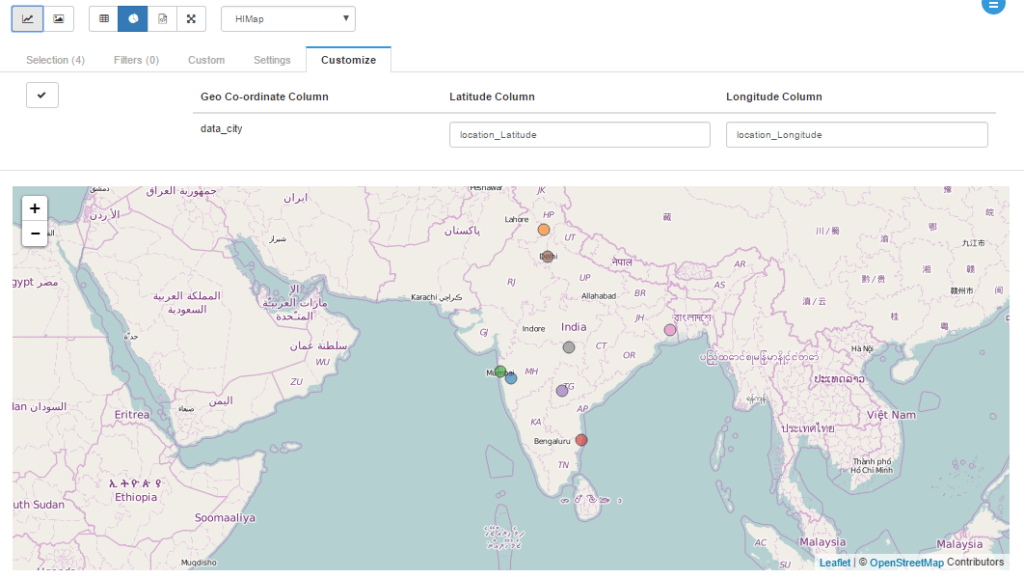 Other Helical Insight Map (HI-Map) Customizations are:
For More Info, Contact us at
demo@helicalinsight.com
For Video,
Click Here