Following are the steps to apply 'Column freeze' feature:
Step 1: Click on the 'Customize' button.
Step 2: Double-click on 'Column freeze' icon.
Step 3: Select the column till which you want to freeze the columns and click on 'OK'.
In above image, you can see the columns of the report. If for example user selects 'travel_details_destination' column, column freeze function would be applied for first two columns i.e. 'employee_details_name'.
Step 4: Now click on the apply tick mark as shown in the image below to generate the report.
Users can now see that the first two columns of the report are frozen and the rest can be scrolled with the help of a scroll bar.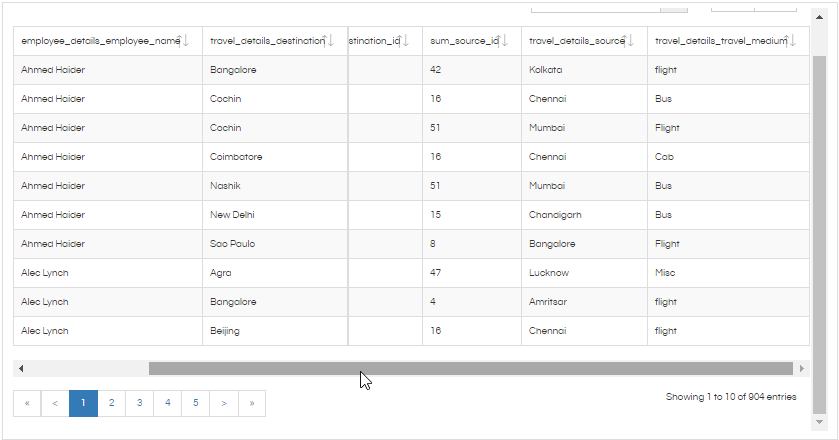 Note that there is a 'add scroll bar' option while selecting the columns in Step 3. Users can use this option as well to add a horizontal scroll bar to the report which is having high number of columns.
To remove the 'column freeze' function, again double-click on 'Column freeze'button and select 'no column to freeze' option as shown below:
Then, click on apply tick mark to see the changes.
For More Info, Contact us at demo@helicalinsight.com