Following are the steps to apply Heat Map feature:
Step 1: Click on the 'Customize' button.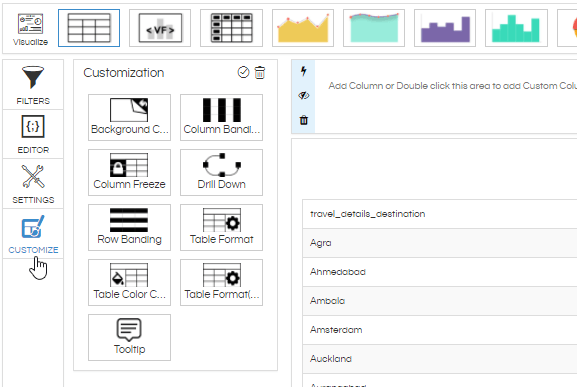 Step 2: Double-click on Heat Map icon.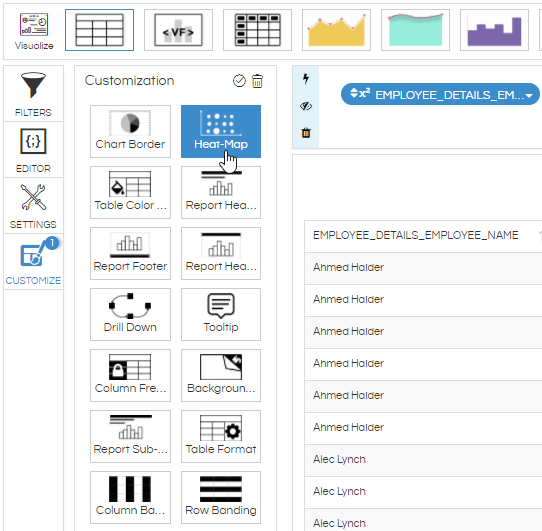 Step 3: Select start color and End color and click on 'OK'.
Generally a light shade is selected for indicating small measure and a dark shade to indicate big measure. Exactly opposite shades can also be used in some cases to indicate criticality.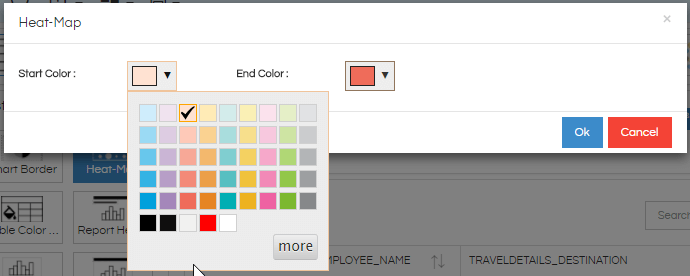 Step 4: Now click on the apply tick mark as shown in the image below to generate the report.
Users can now see the Heat Map in which lightest shade indicates lowest numerical variable and darkest shade shows the biggest variable.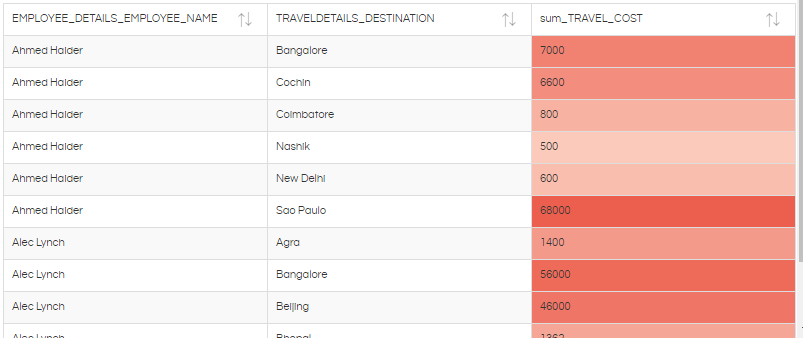 To undo the changes, user can again click on the Heat Map icon and then click on the apply tick mark.
For More Info, Contact us at demo@helicalinsight.com