This article will help users to understand how to set different scale range for y-axis variables. Following are the steps to set data labels:
Step 1: Create any axis chart that is required and the click on customize button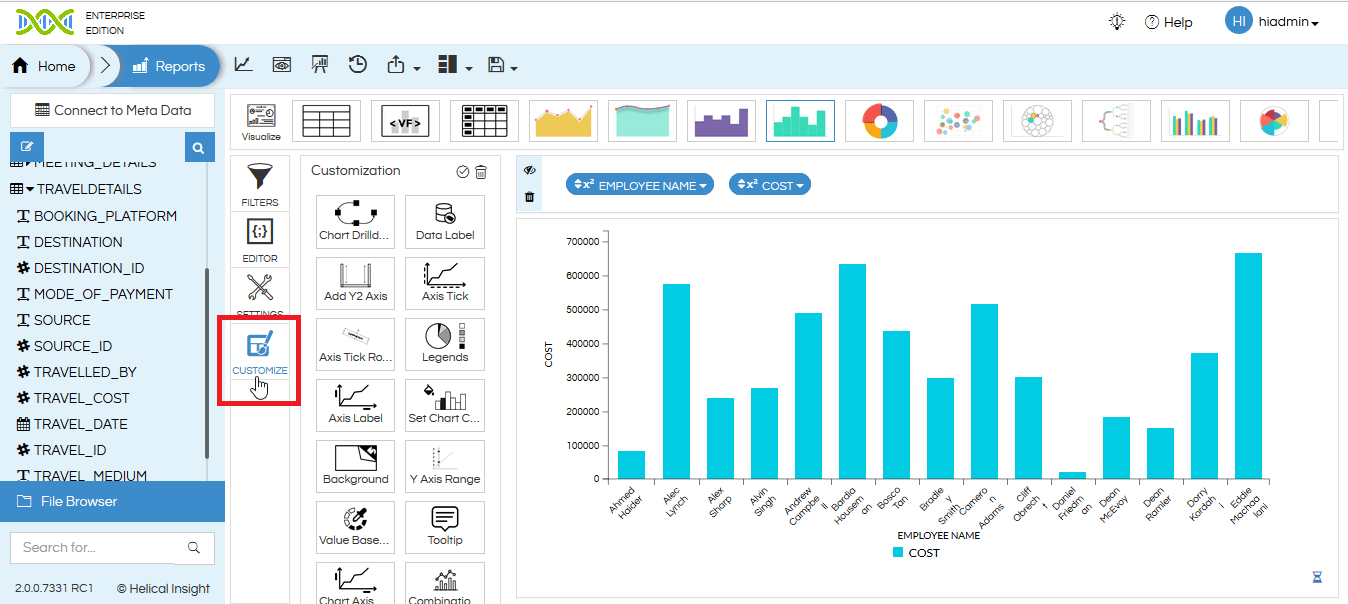 Step 2: Now select the Y-axis range option by double-clicking on it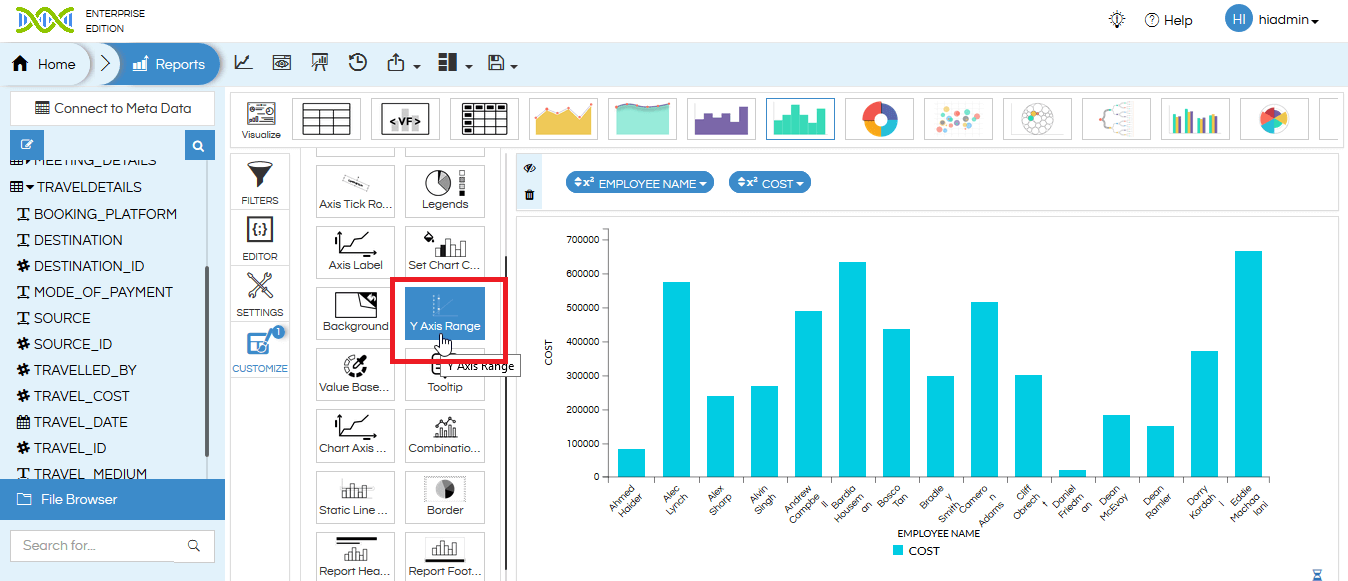 Step 3: Select the scale range to which you want to change. Users can also enter negative values for the range if required.
Step 4: Click on apply button as shown below: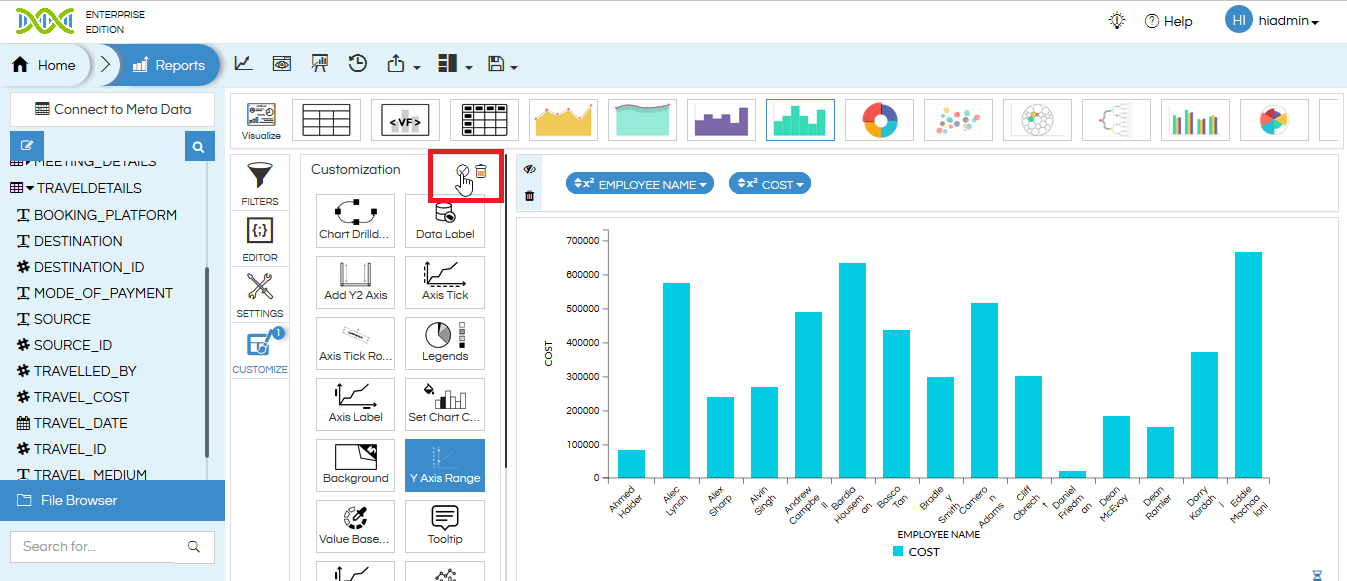 Users can now see the new scale range for Y-axis as shown below: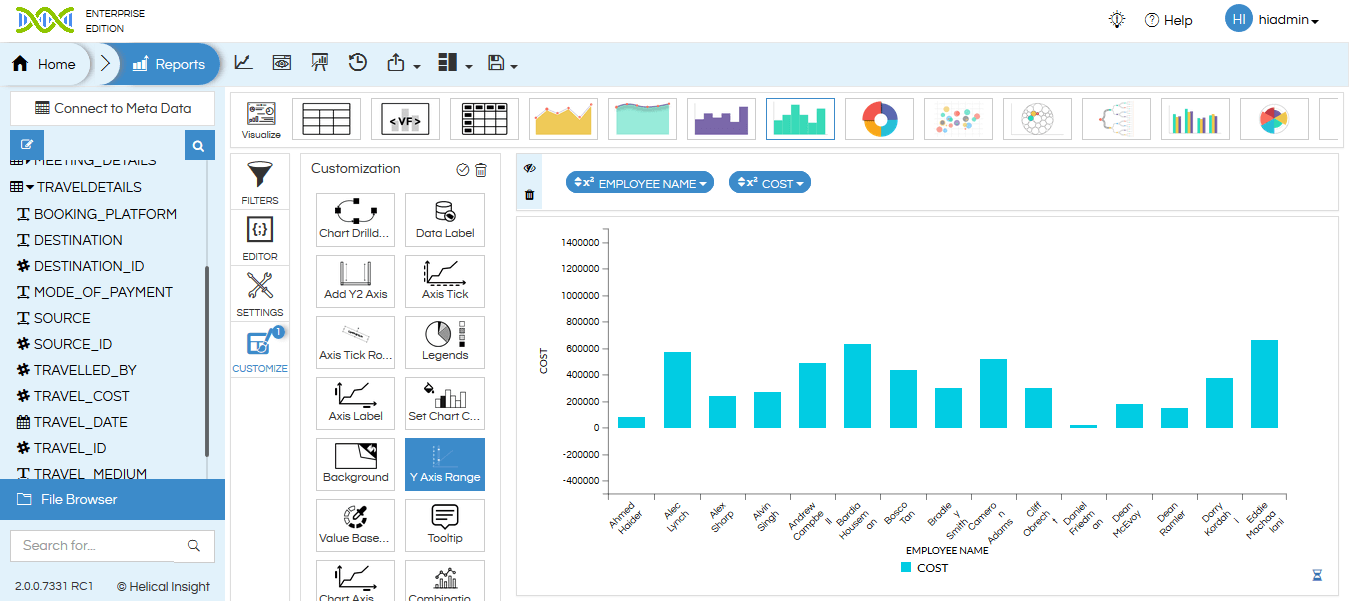 To undo the changes, user can again click on the Y-axis range icon and then click on the apply tick mark.
For More Info, Contact us at demo@helicalinsight.com