This article will help users to understand how to set different color in a chart for different values. Following are the steps to do the same:
Step 1: Create any axis chart that is required and the click on customize button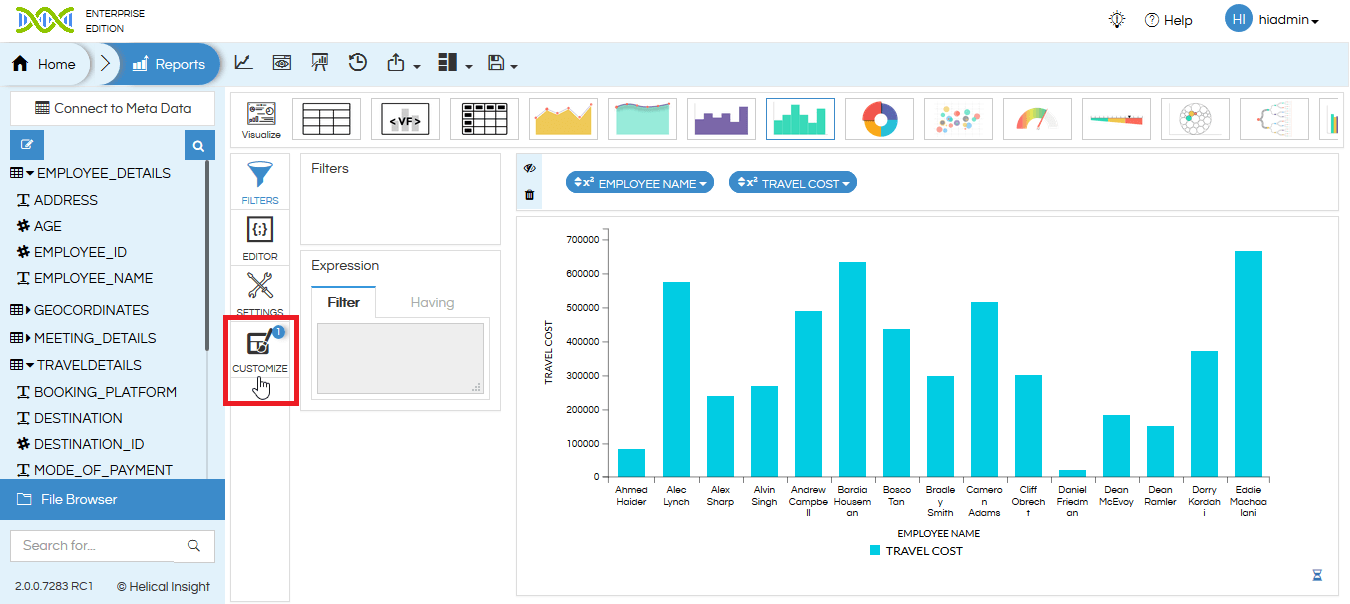 Step 2: Now select the Value based color option by double-clicking on it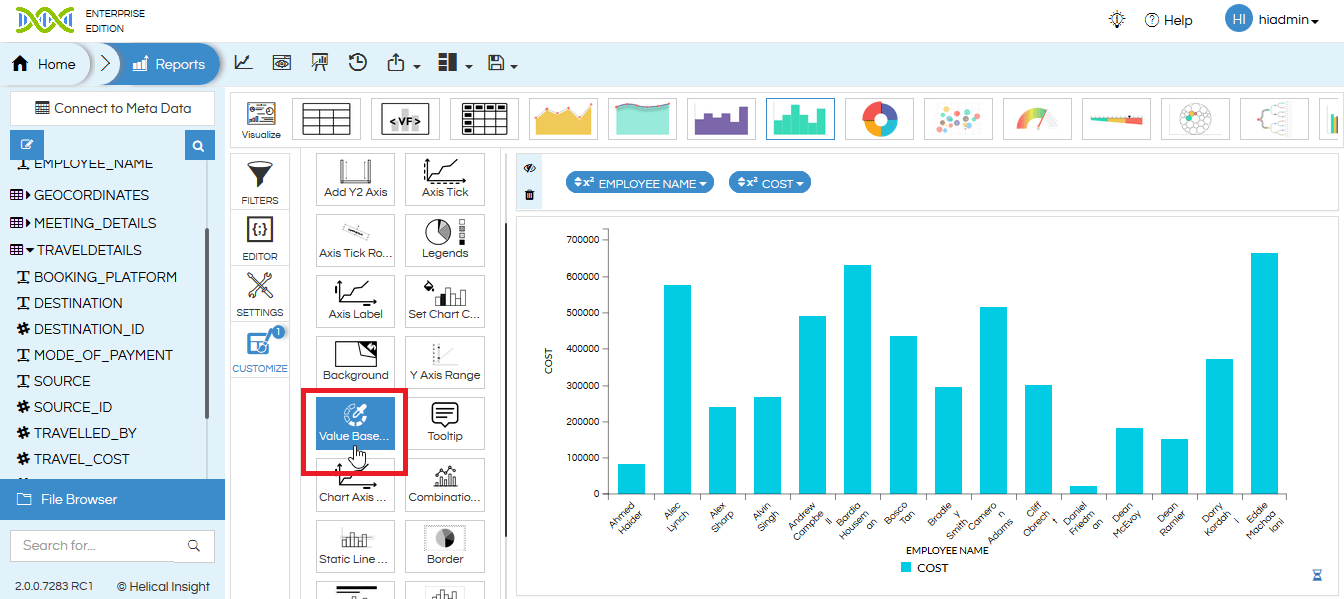 Step 3: Enter the start value, end value and the condition for them from the select boxes. Users can select conditions like 'Equals', 'not equal', 'greater than' & 'less than' for the values and color them accordingly.
In the example below, we have chosen red color for the cost between 0 to 300000, yellow for the cost between 300000 to 500000 and green for greater than 500000.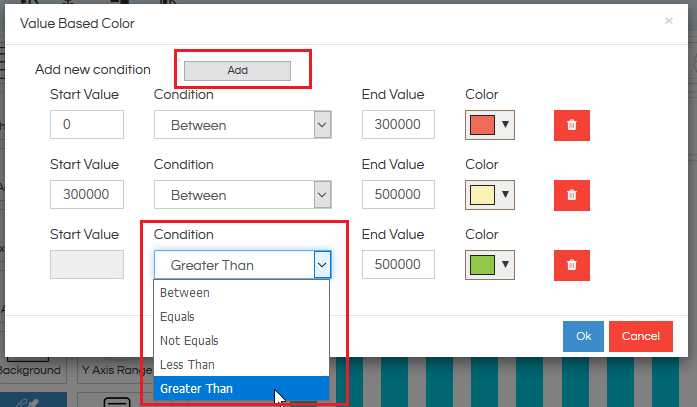 Step 4: Click on apply button as shown below: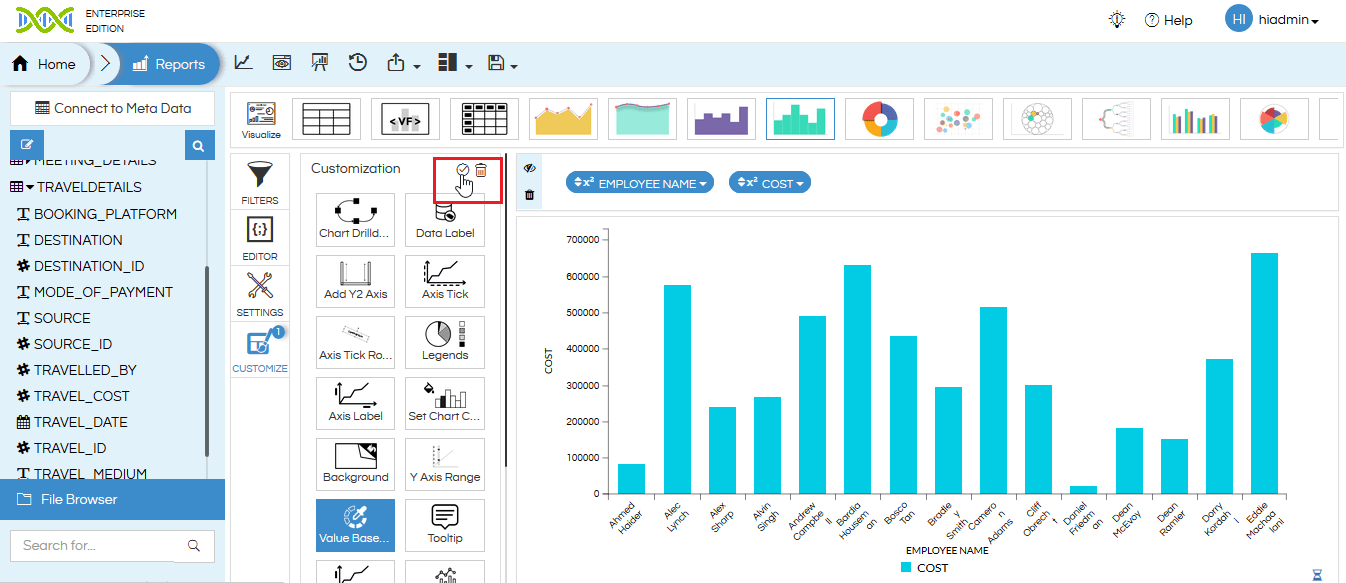 Users can now see the bar chart with different colors indicating different range of costs:
To undo the changes, user can again click on the Value based color icon and then click on the apply tick mark.
For More Info, Contact us at demo@helicalinsight.com