In this article you will learn how to use
Crosstab
in
Adhoc
. Crosstab report can be easily used for comparing the data values between multiple entries. Drag and drop the columns into canvas and create a report. Here we would be using Travel data.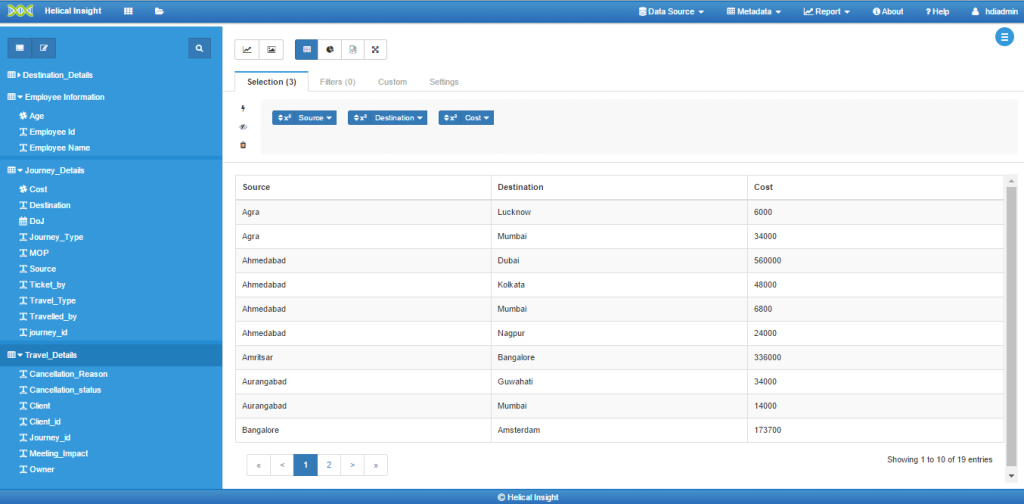 In order to visualize the report in a crosstab format, click on crosstab icon and then click on Customize tab. In customize we have two horizontal panels, one for defining Rows and other for columns in a crosstab report.

You can drag the columns into any of these and create report. Click on "Regenerate cross tab" to generate the report.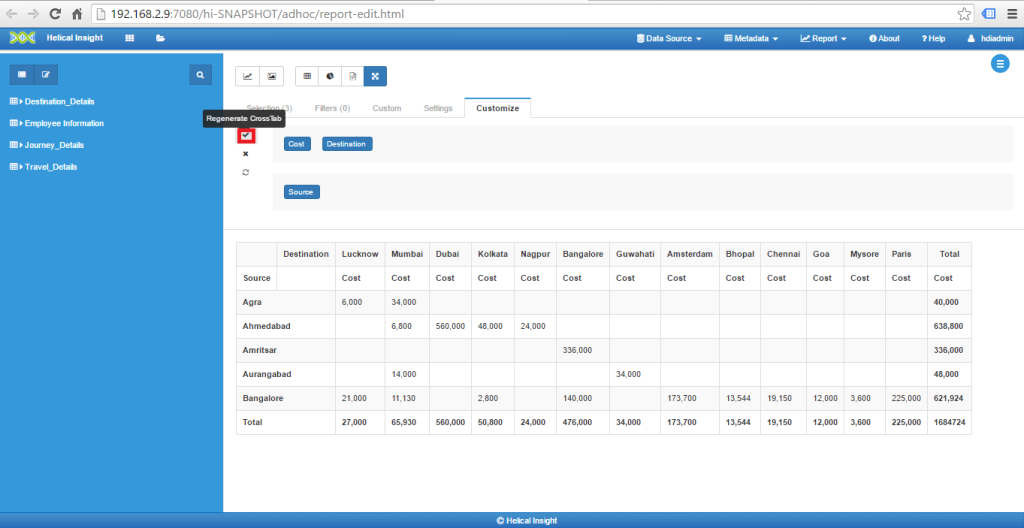 While generating report ensure that at least one selection is present in each selection panel. We can add as many measures and dimensions as required. Filters can be added as required. Javascript, html and CSS scripts can be added for customization. Filters and other inherent functionalities can be used.
For More Info, Contact us at
support@helicalinsight.com