In this blog, we shall see how to create drilldown on card widget in Helical Insight.
In order to apply the customization script, click on the Customize button on the report create or report edit page.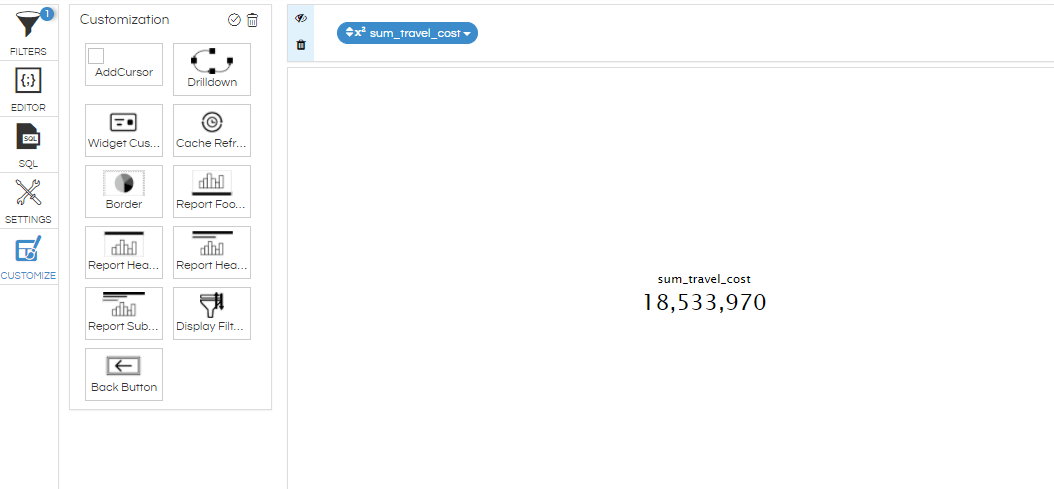 Double click on the Drilldown icon to open the following modal window.
Select whether you want to open the child report in a new tab or current tab. In case if you open the report in current tab then you should also include
"Back" button
in child report for navigating to the parent report. Click on Browse to open the file browser. Click on the child report name and click on "Select" button to select the child report.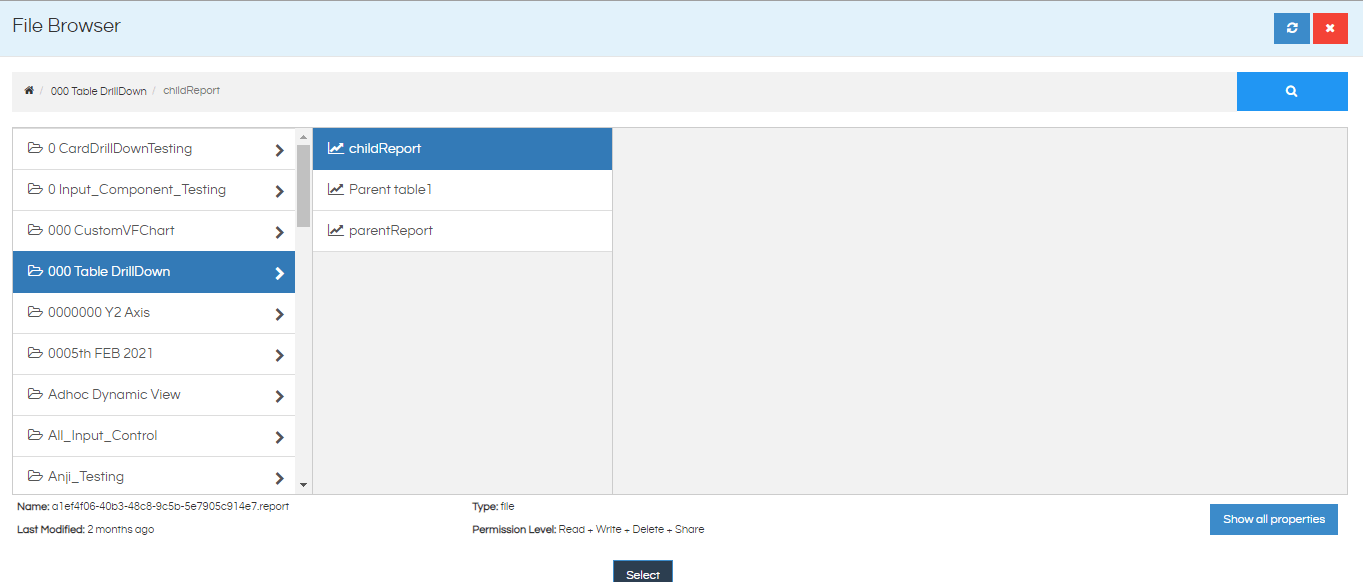 The report URL appears in the placeholder.
This card parent report might already have certain filters present in it. If you don't want to pass filter values you can skip these steps mentioned below, simply click on "Apply" customization and use dirll down. In case if you want to pass the filter values from this card parent report to child report, click on "Add" button. Automatically the dropdown will be populated with the filter names from the child report. Obviously the child report which is opening up should also have same filter wherein the filter value from this card parent report can get passed to. This use case is more useful when we are using dashboard with multiple filter with drill down. You can pass either a fixed value or the selected filter value. The filter value needs to be passed using the ID of the filter in the parent card report. The ID of the filter is displayed next to the filter label in the filters section.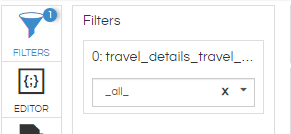 The filter value is represented as "Filter_0", "Filter_1" etc.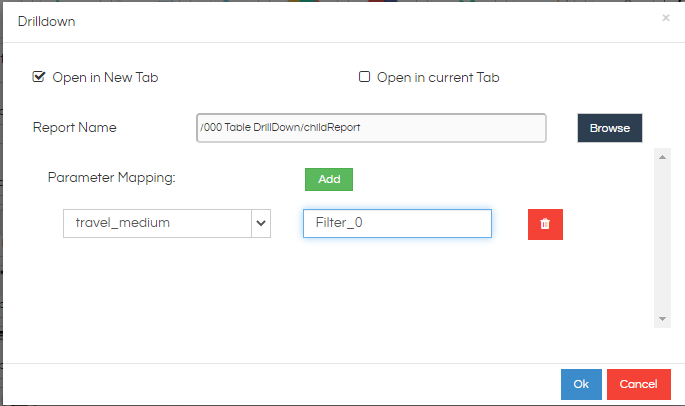 Click Ok. The Drilldown button is highlighted. Click on the small tick to apply the customization.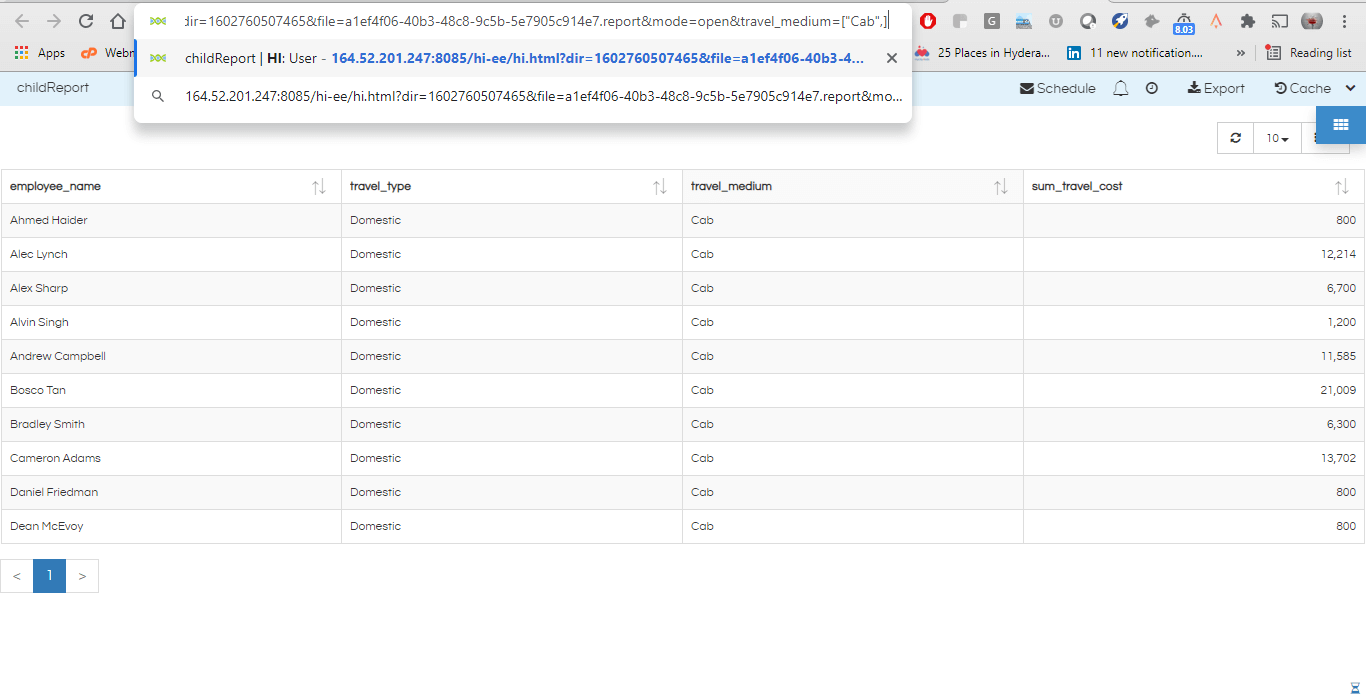 As shown in the above image, the parameter is passed in the URL to the child report and the respective filter is applied. We had selected value of travel_medium filter as "Cab". The same has been passed to the child report and it is showing values for travel_medium="Cab" onliy.