In this article, we will explain about the repository document information. Once the user puts in the required credentials, he will be able to login and will see the repository. There are different options on the top which end user can see; based on his/her access level. If logged in via admin, there would be more options seen. Those details are covered in other user guides.
A notification might appear, which can be closed, which generally shows how many days are remaining before the license expires. This notification starts appearing 7 days prior of expiry.
Once an admin user logs in, he/she can see the UI as shown below.
Admin can access different options like, Datasource, Metadata, Reports & Dashboard Designer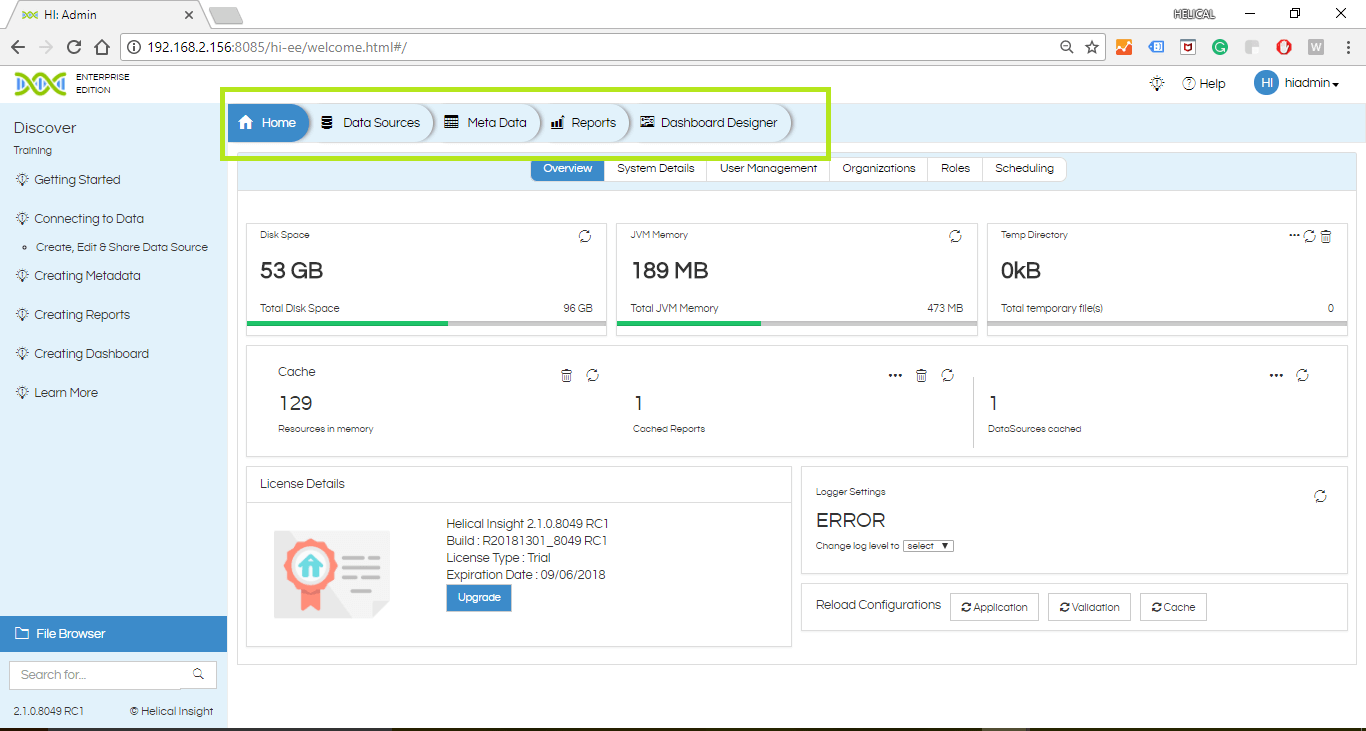 More details about the other options can be found in other user guides.
For accessing the repository, user has to click on File Browser.
The typical UI, once we click on the repository is shown below. We can see there are different icons and different functionalities which is explained further. This UI is known as FileBrowser through which a user can access the files from repository.
To know more about File Browser visit :
1) File Browser Overview
2) File Browser Level Operations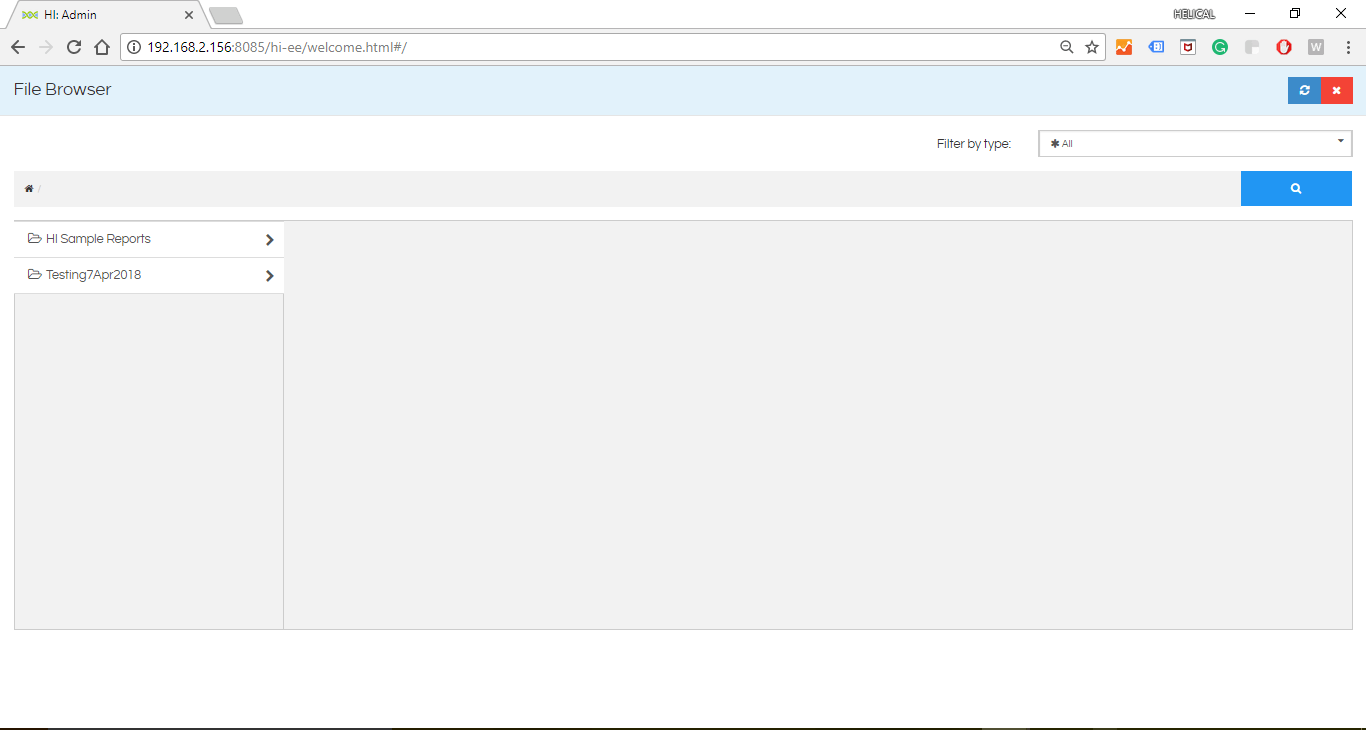 For more info, contact us at demo@helicalinsight.com