Users can create Reports in the form of Table, Chart, Cross-tab and Geographical Map.
Table: Output is seen in a tabular format (Rows & Columns)
Charts: Users can select any of the charts from the list containing Non-axes charts, Axes charts & advanced charts to create data visualizations.
Cross-tab: Data in the tabular format can also be seen in cross-tab whereas; users can select what variables come under column or row section.
Geographical Maps: Users can visualize data on a Geographical Map. For this, users would have to select the chart HIMap from the list.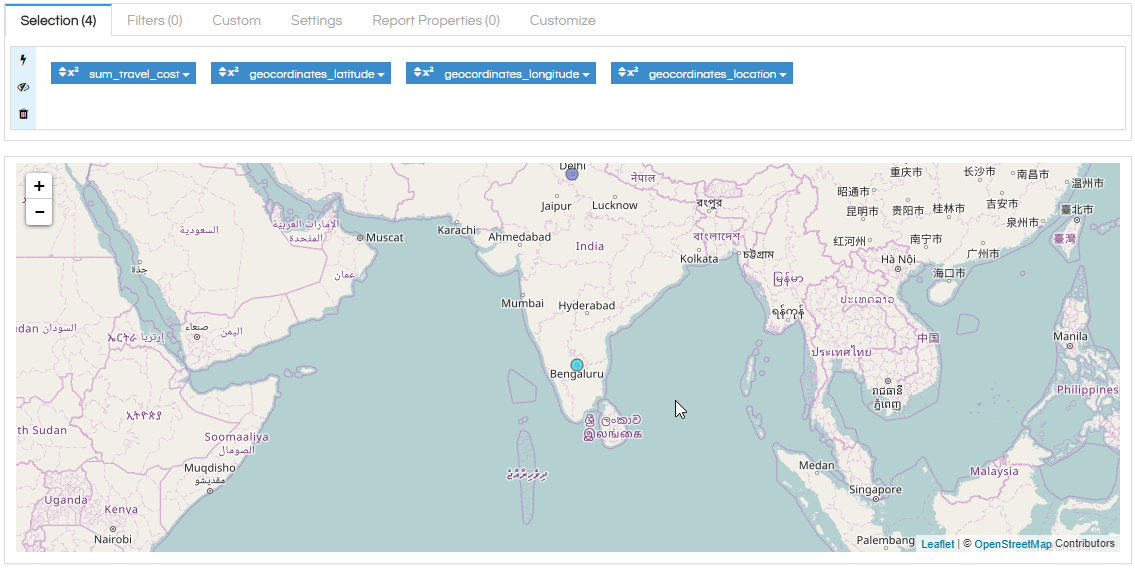 For More Info, Contact us at
demo@helicalinsight.com