In this blog, we will see how to add Y2 axis in Helical Insight. This will work on most of the axis chart like bar, line, area line, area spline, stacked etc. Adding Y2 axis is specifically useful when we are showing two data on a single chart and would like to use secondary axis. For example lets say in a single chart if we are showing the number of product sold and the total revenue earner month wise, then the number of product sold might be so less as compared to total revenue that it will not be visible clearly as it might be very less and sticking to X Axis. In those cases we can add one more y axis and use that for no of products sold.
In order to use customization script, click on the "Customize" button on the report create or report edit page.
Double click on the Add Y2 Axis icon. You will see the below modal window

Click on Ok. Automatically the range is selected based on the minimum and maximum values of the measure selected. The Add Y2 Axis icon is highlighted. Click on small tick to apply the customization.
The customization is applied.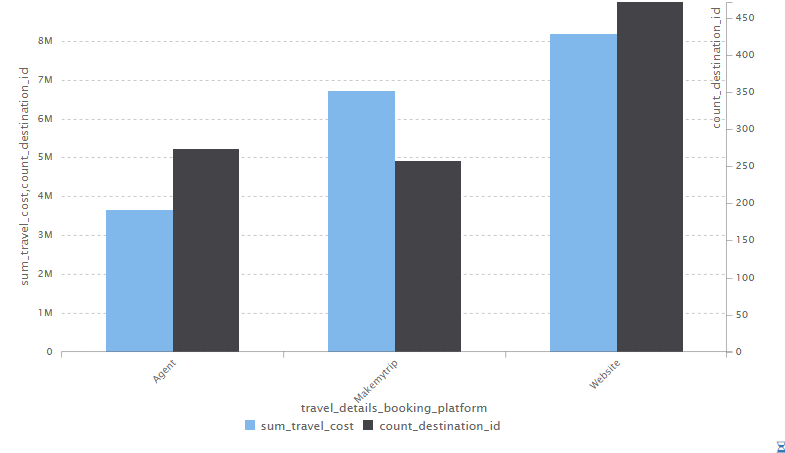 You can provide the range of Y2 axis as required. By default the range is decided based on the minimum and maximum value. However you can define and hardcode the range also. Click on the toggle button to Enable Fixed Range and define the required range of Y2 axis.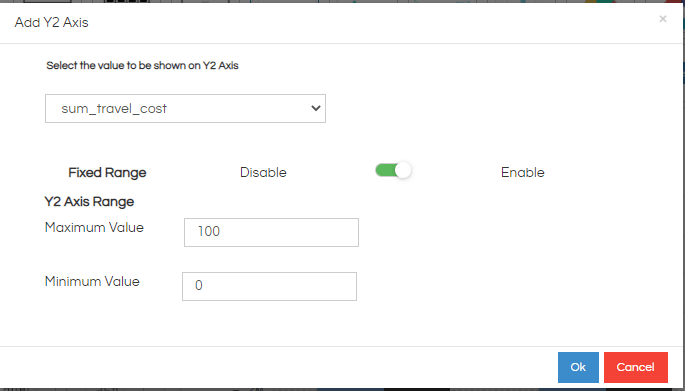 Apply the customization by clicking on the small tick.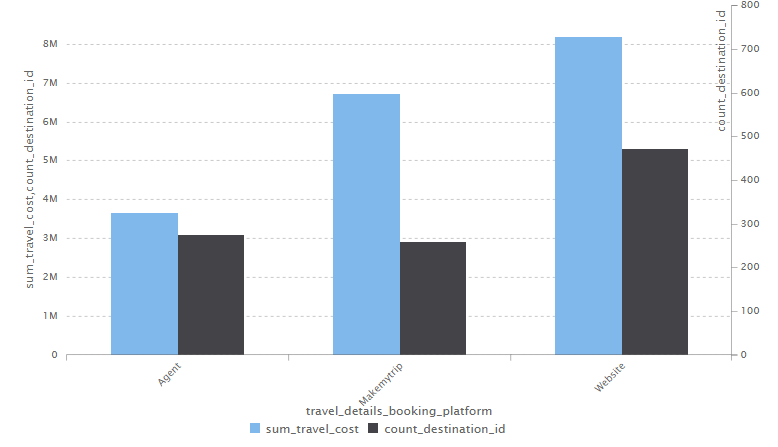 Thanks,
Helical Insight