The ad-hoc interface for creating reports looks like: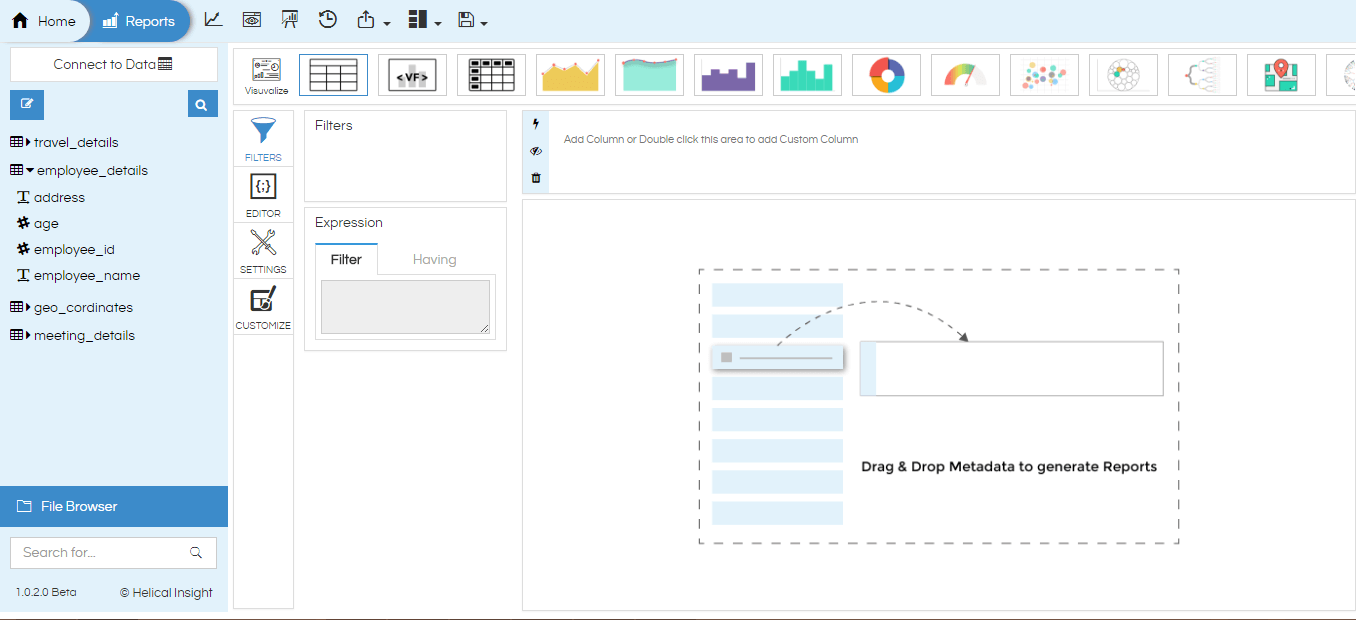 Tables/columns panel
: All the tables and the columns under them can be seen in this panel on the left. Users can use these columns to create a report.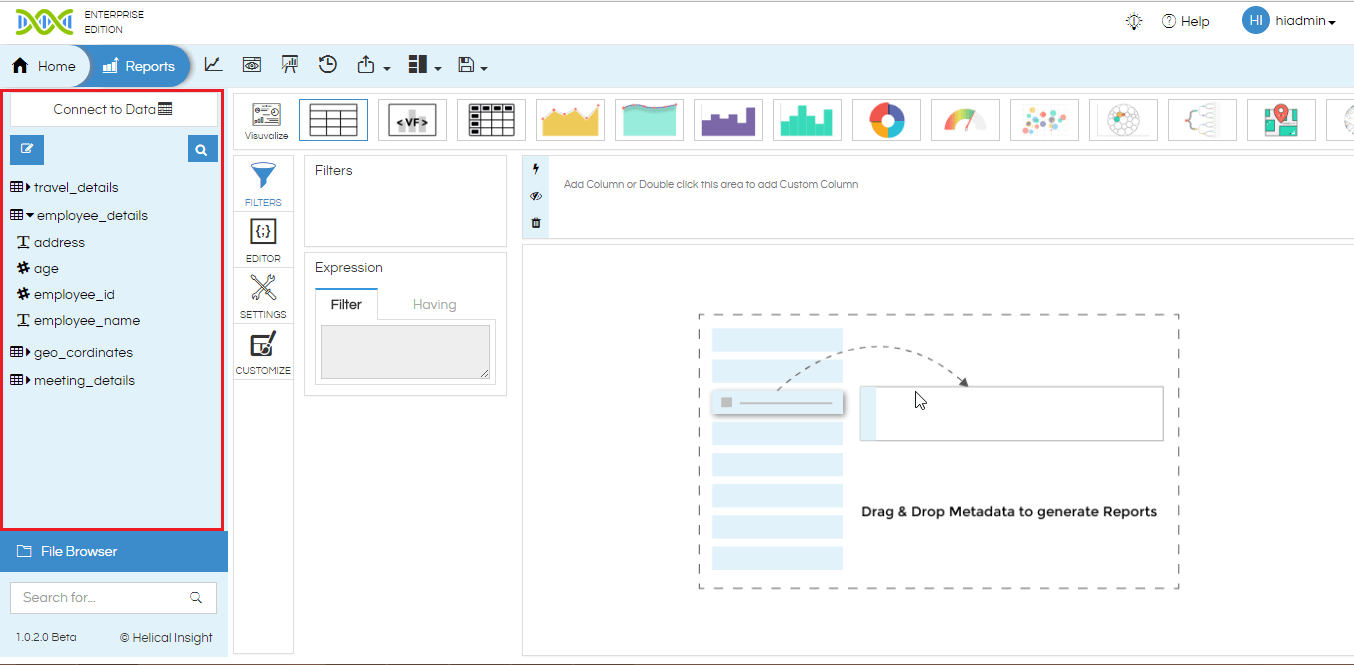 Selection area
: This is an area where all the columns selected for creating reports are seen. User can either drag a column into the selection area or he/she can double click on the column present in the left panel.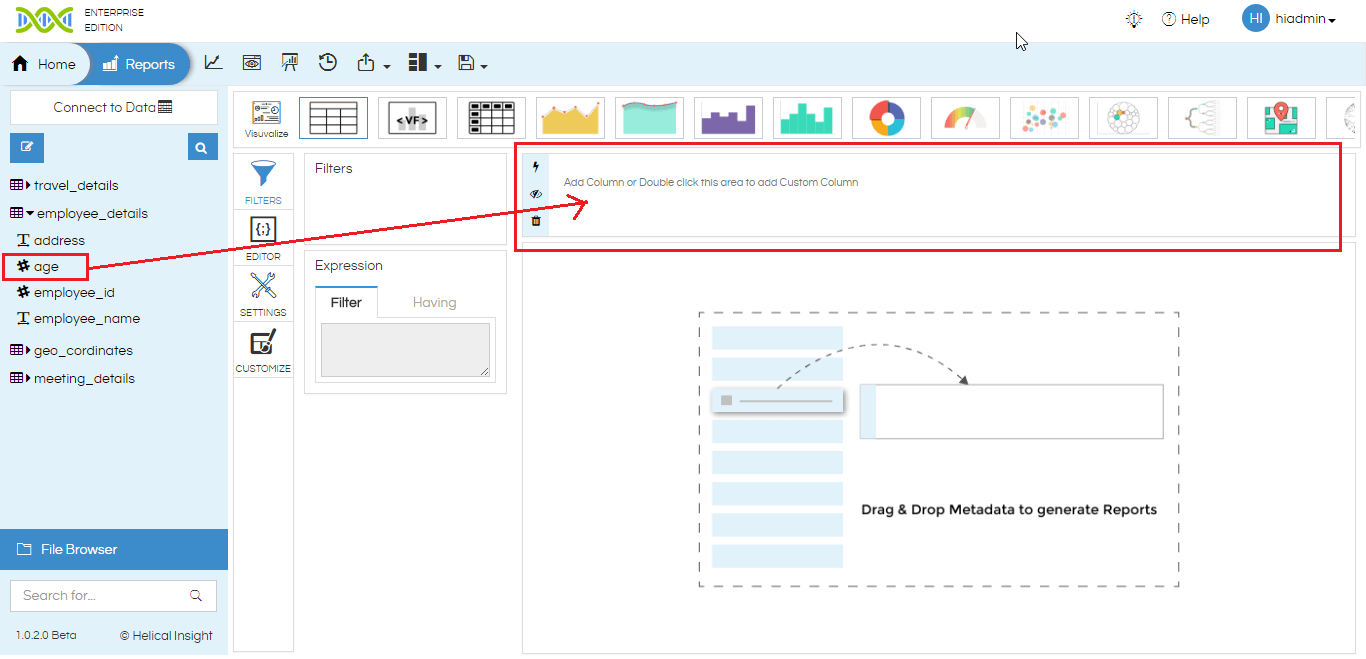 Task bar
: It has buttons to
Generate report
,
Preview
,
Presentation mode
,
Refresh cache
,
Export
,
Toggle
tool bars and
Save
report.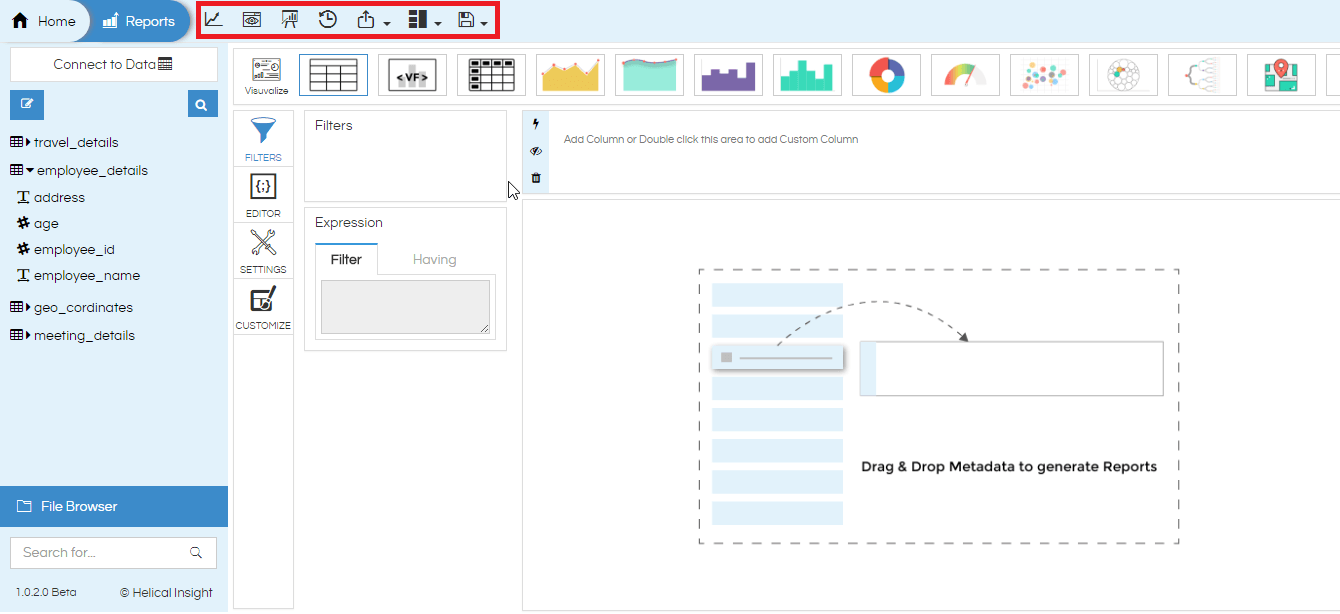 Tool bar
: It has buttons to apply
Filters
, inject
CSS, JS & HTML
, change
Settings
&
Customize
the report. Users can toggle the tool bar if not required by clicking on the layout button in the task bar.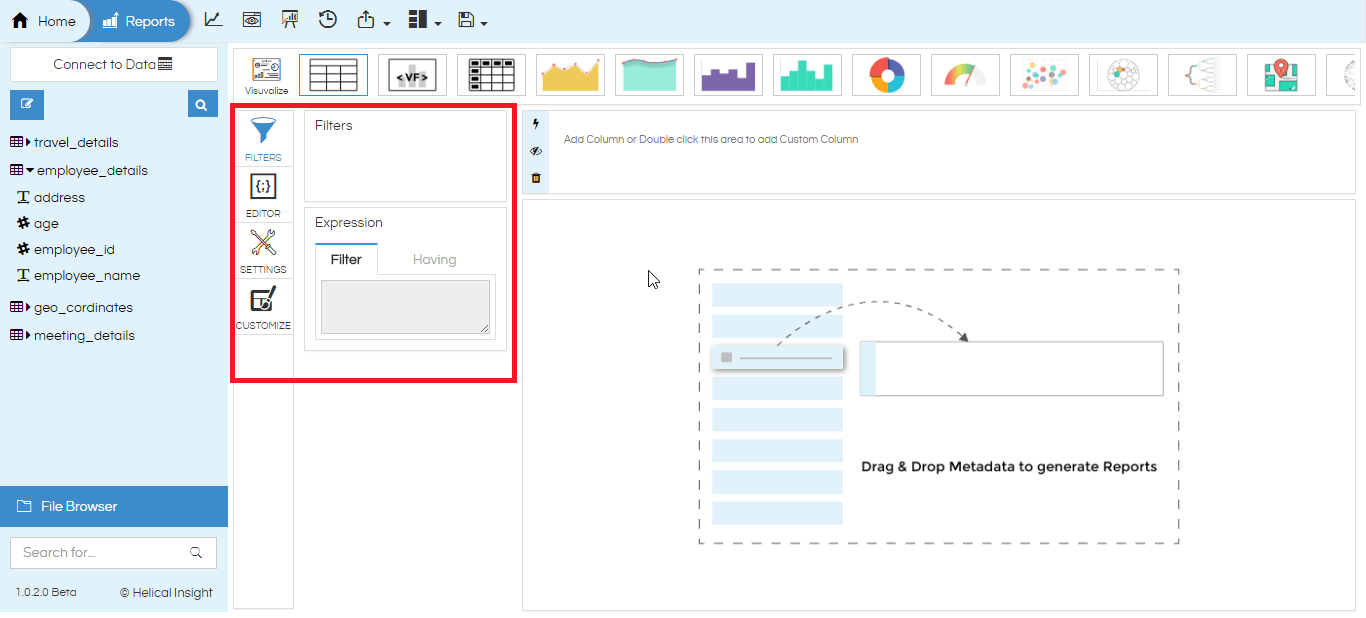 Visualization shelf
: Users can select the type of visualization they want to apply from this shelf. Visualizations like table, charts, cross-tab, maps etc. can be selected.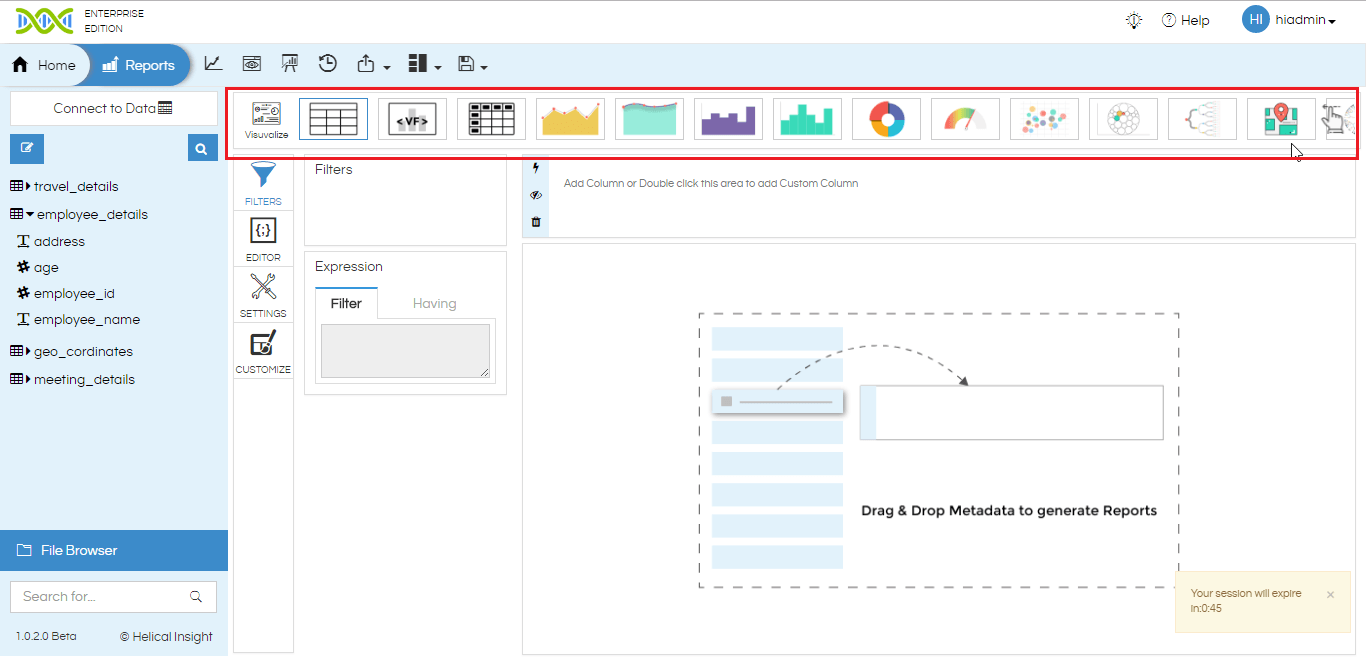 For More Info, Contact us at
demo@helicalinsight.com