A View is nothing but a virtual table based on a result set of SQL statement. It is mainly used for designing complex reports in adhoc or when certain pre-calculations are required, which then can be used in the adhoc interface as columns to create reports. These Views are basically stored in local Helical server.
Following are the steps to create a View:
Step 1: Go to the 'Views' option in the metadata, enter the SQL statement and click on execute.
Step 2: Enter name for the View, select the columns from the list and then click on 'Save' view.
Step 3: Save the Meta data.
Now open Reports and connect to the above saved metadata. Users now can see the View in the tables/columns panel. The columns present under this View can be then used for creating reports by either 'Drag n Drop' or double clicking.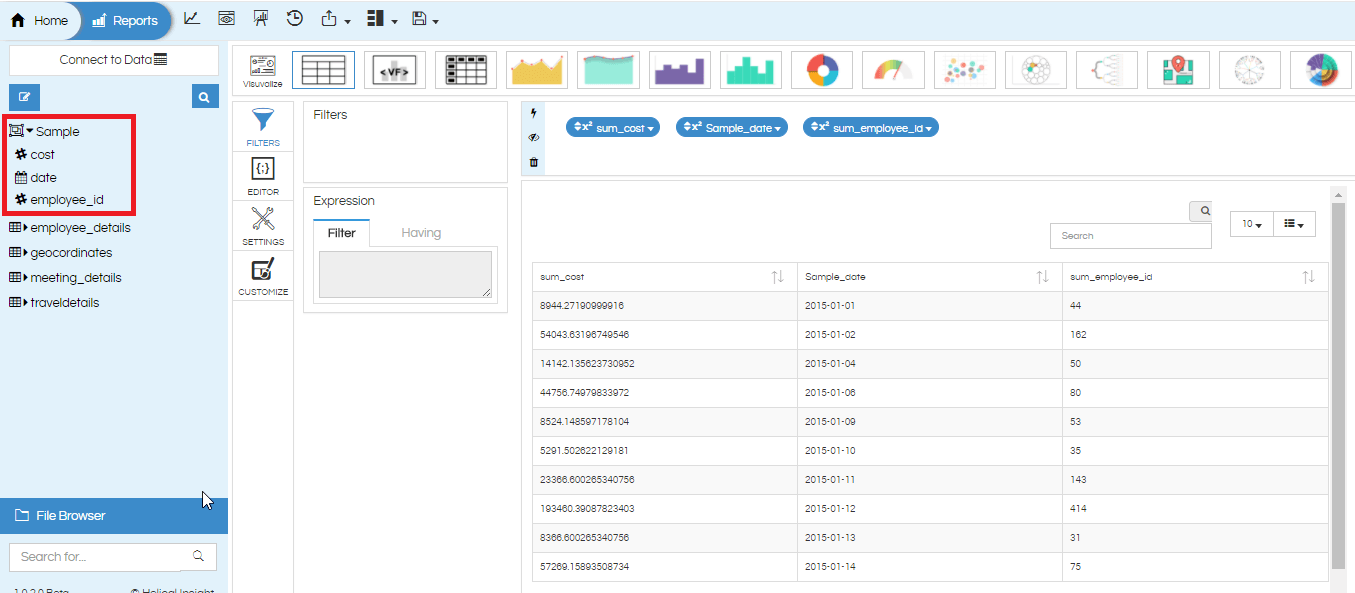 For More Info, Contact us at
demo@helicalinsight.com