This article will help users understand how to Combination charts. Combinations charts can be used in cases where there are two numerical variables and one categorical variable. In these cases users could then create a chart with multiple types of visualizations.
Following are the steps to create a combination chart:
Step 1: Create any axis chart with two numerical variables and one categorical variable. Generate the chart and then click on Customize button.
Step 2: Now select the Combination charts option by double-clicking on it
Step 3: Select the measure that you want to see in different form of visualization. Then select the type of visualization and the color and click on 'OK' button.
One can also add more measures for showing them in different form by clicking on 'add' button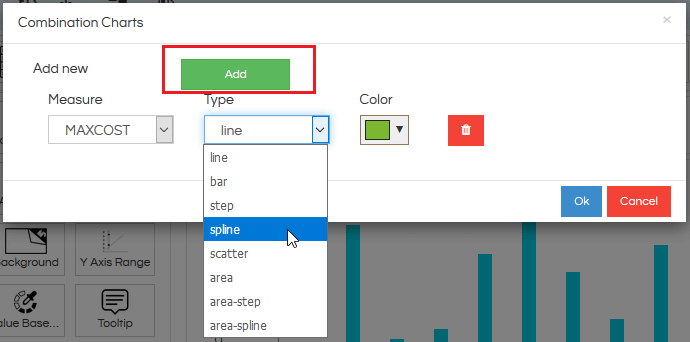 Step 4: Click on apply button as shown below:
Users can now see a combination chart with a bar graph and a spline as shown below: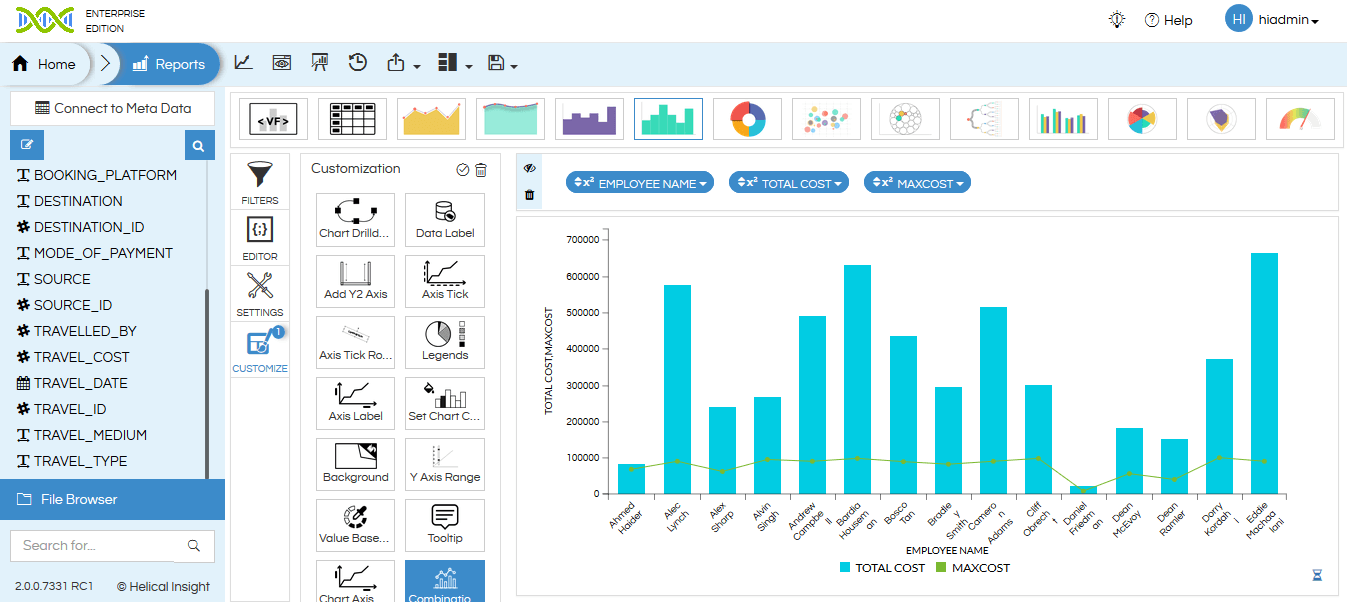 Note: For multiple numerical variables, if their values do not fit in a single scale range, you can use multi-axis chart option. To know more about Multi-axis charts, click here
To undo the changes, user can again click on the Combination chart icon and then click on the apply tick mark.
For More Info, Contact us at demo@helicalinsight.com