This article will help users to understand how to apply data labels for axis charts. Following are the steps to set data labels:
Step 1: Create any axis chart that is required and the click on customize button.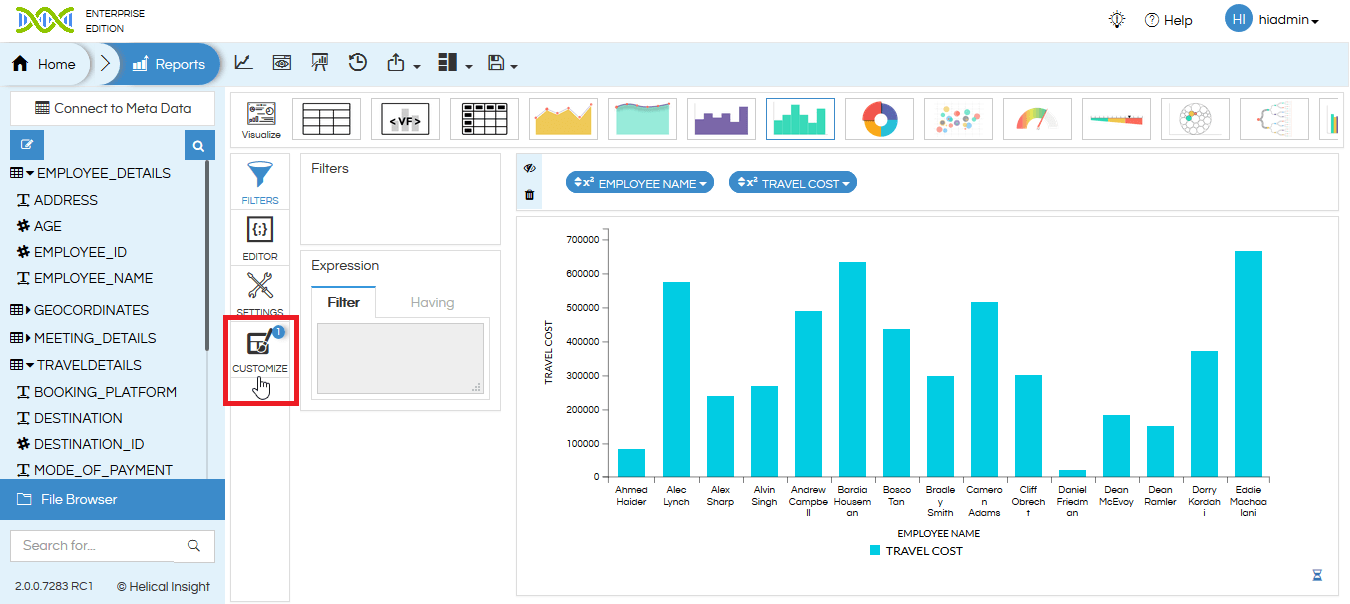 Step 2: Now select the data label option by double-clicking on it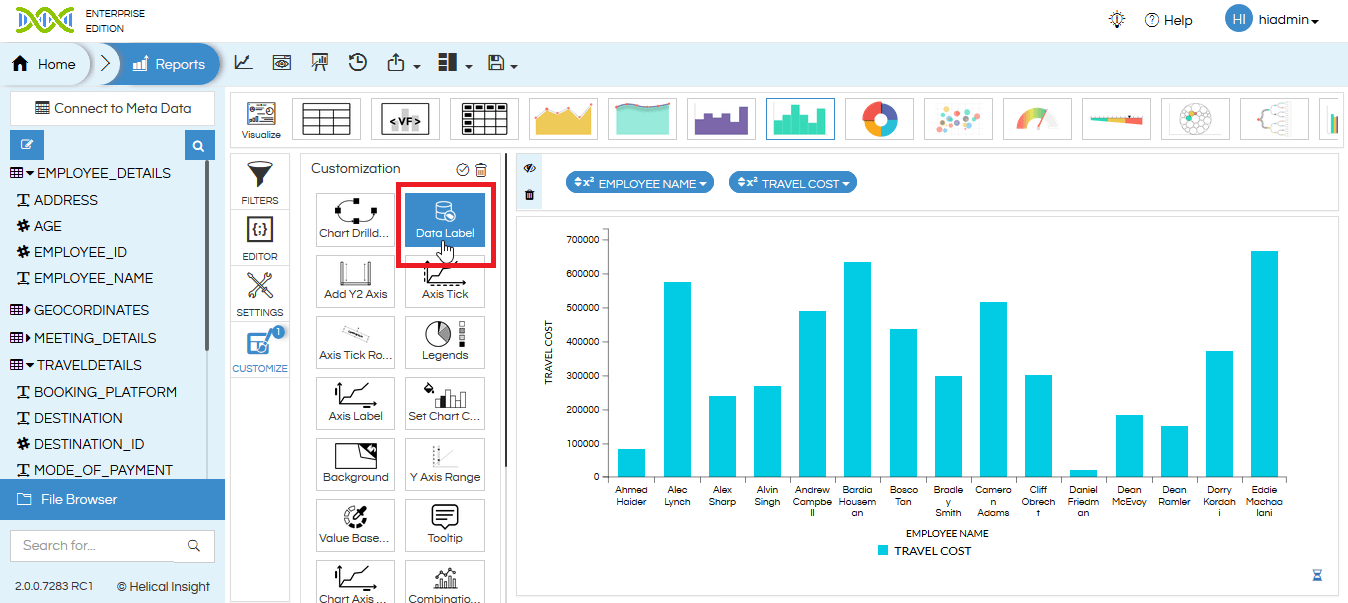 Step 3: Click on add button. Now select the variable, on which you want to show the data label, select the formatter (auto, thousand, million, billion and trillion) from the list and the number of decimal you want for the value to be shown. Here if you select auto, data values would be automatically taken from the data source as it is and will append accordingly.

Step 4: Click on apply button as shown below: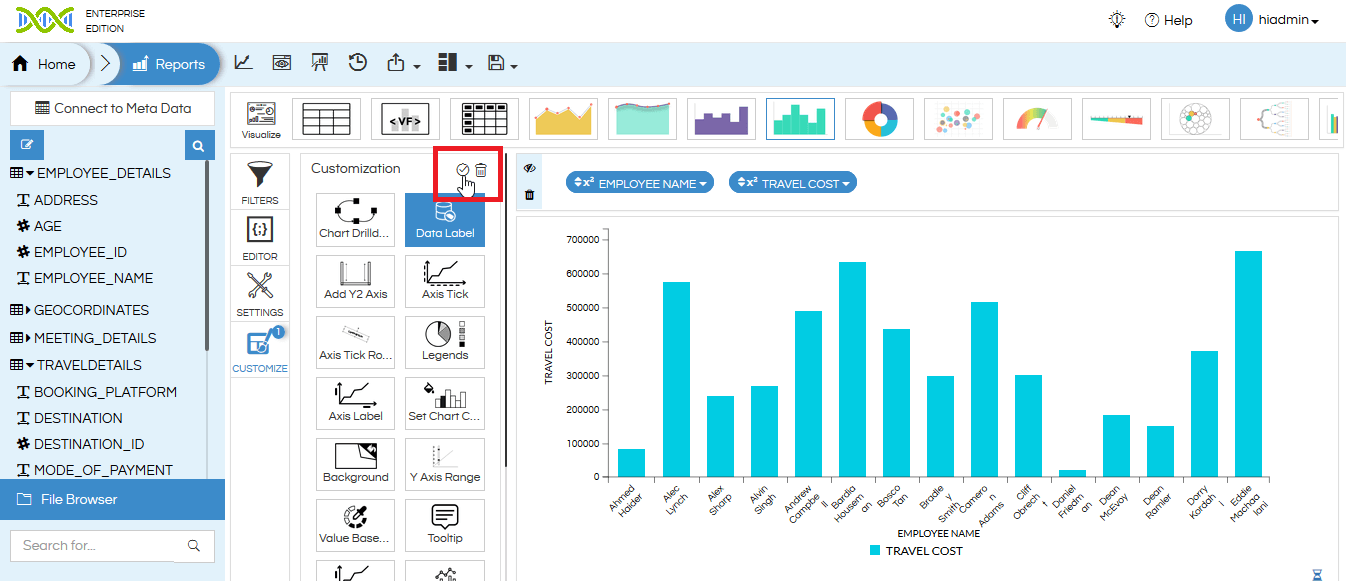 Now you can see the data labels on the bar graph as shown below: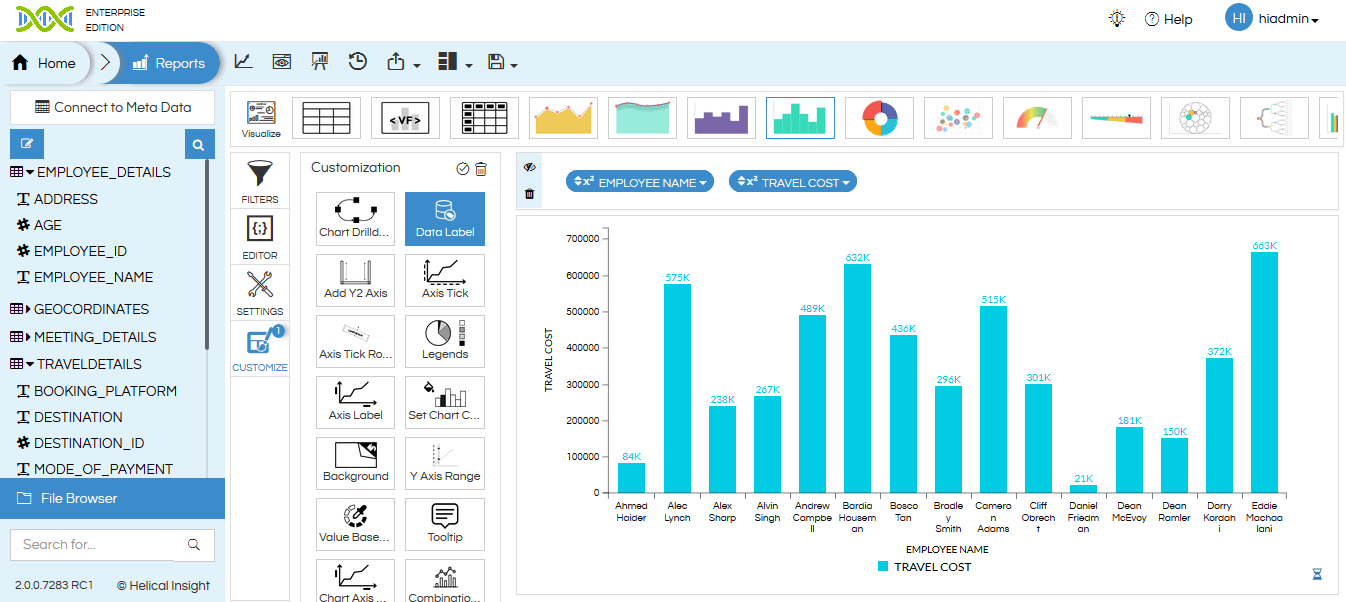 To undo the changes, user can again click on the data label icon and then click on the apply tick mark.
For More Info, Contact us at demo@helicalinsight.com