In this article we will explain file level operations. There are 8 different types of files which can be accessed via the repository.Each and every one of them is having different icon.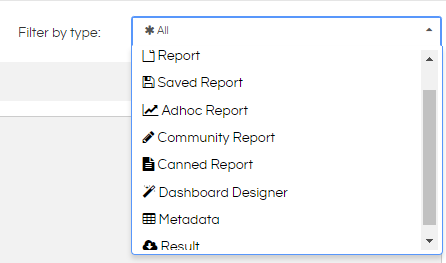 Report: Report are the files with .EFW extension. These reports can also be dashboard/what-if/mashup/info-graphs as well. Please refer to technical guide to understand how to create reports/dashboards and other data analysis using EFW method of reports creation.
Saved Report: Saved report extension is .EFWSR. SR towards the end stands for saved report. An end user can open any file, apply input parameter, change chart types etc and then can save any specific view. This gets stored as EFWSR. So whenever this saved report is opened, it opens with all those filters and input parameters applied.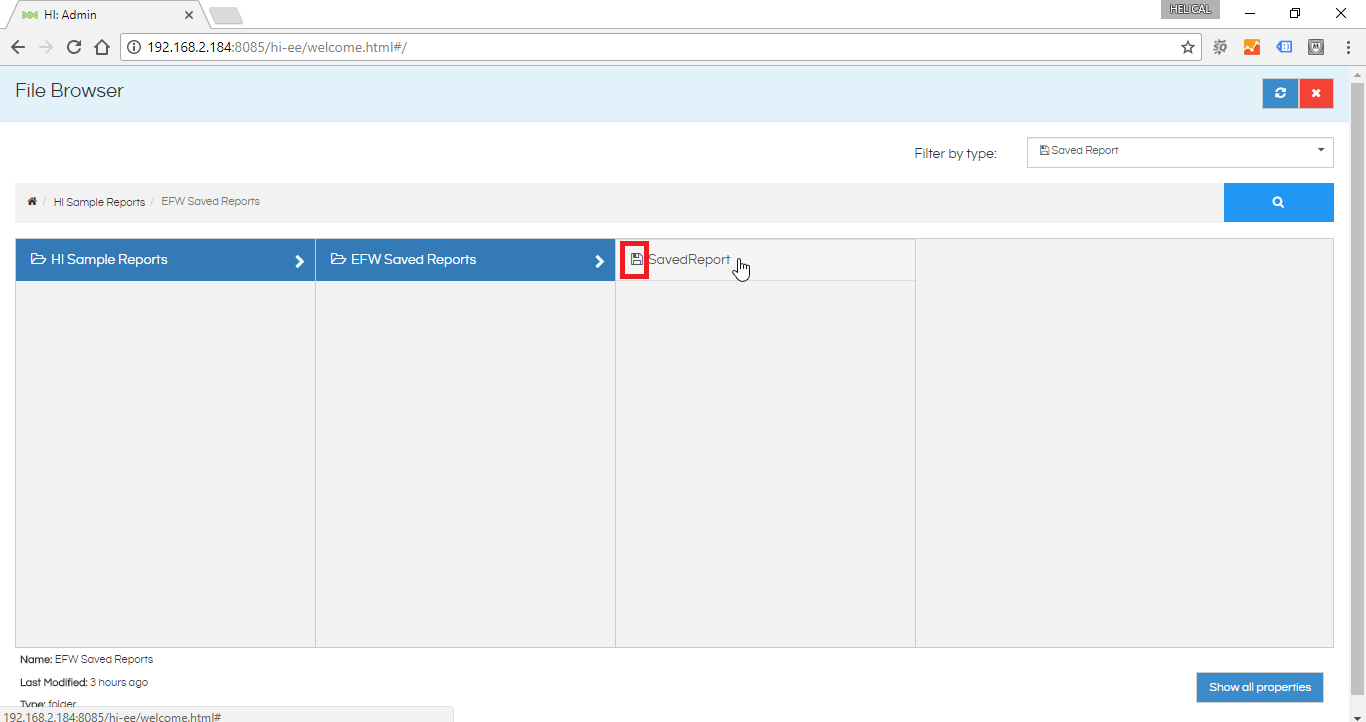 Community Report: From version 4.0 onwards, there are 3 methods of creating reports – adhoc reports, report CE and Canned Reports. This method is a more developer oriented method and generally used for creation of complex report. The UI for this method is available from version 3.1 onwards. Community report extension is .EFWCE. CE towards the end stands for community report. An end user can create a report using SQL query, store procedures, Java script on the Report CE page. While saving, there are 2 files created – EFWCE and EFW. The EFWCE file is an editable file used to open the report in ReportCE interface for editing while the EFW file is a report that can be viewed and embedded.
Canned Report: From version 4.0 onwards, there are 3 methods of creating reports – adhoc reports, reportCE and Canned Reports. Canned reports are used for creating pixel perfect reports by providing the SQL queries and using calculations. While saving the report in the canned reports interface, 2 types of files are created – .EFW and .HCR. The HCR file is the editable file used to open the report in the canned report interface for editing. This is shown as Canned Report in the file browser. The EFW file is a report which can be viewed and embedded.
Dashboard Designer: Designer reports open with the extension .EFWDD. DD stands for dashboard designer. Double clicking on this report opens the report in edit mode in the dashboard designer. These are basically the reports which have been created using dashboard designer tool of Helical Insight. Using dashboard designer, any non- technical, business user can also just drag and drop and create entire dashboard with filters and inter-panel communication on the fly. Please refer to Dashboard Designer user guide to learn how to create dashboards using dashboard designer.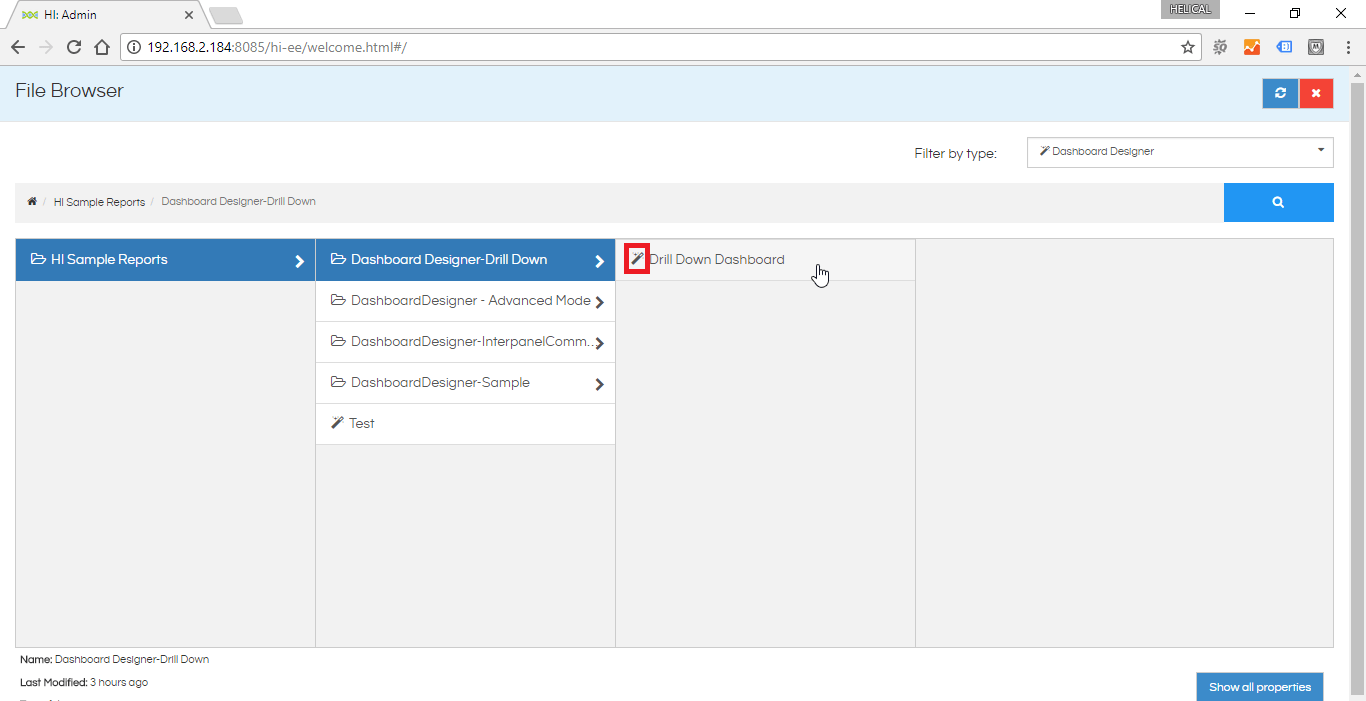 Adhoc Report: Adhoc report are the reports which are created through adhoc UI. There is a separate user guide explaining how to use adhoc report and create using adhoc editor engine. Adhoc reports have extension .Report
Metadata: Metadata files are the files which are created via adhoc engine for database connections, defining the joins and relations between different tables, having alias information of tables/columns, views etc. Metadata files have the extension as .Metadata
Result: Whenever any report/dashboard is extracted in format like pdf/image etc, a physical file of the same is saved at any location which user wants.
For More Info, Contact us at demo@helicalinsight.com