Please note that this blog is for Open Source BI Helical Insight version 5.0 onwards. By default whenever a person views the report, the data gets cached and if another person views the same report the data gets fetched from the cache memory itself. The default cache timeout is 24 hours (which is also configurable) but via this specific functionality you can specify the cache timeout for any individual report also. Hence lets say you specify the cache timeout as 5 mins, if a person is viewing the report after every 5 mins the report will reload and show the latest data.
The timeout specified here basically expires the cache memory at those specific times. For this, first select the meatball icon on top right. List of additional menu options will appear. Select '
Properties
' from this list.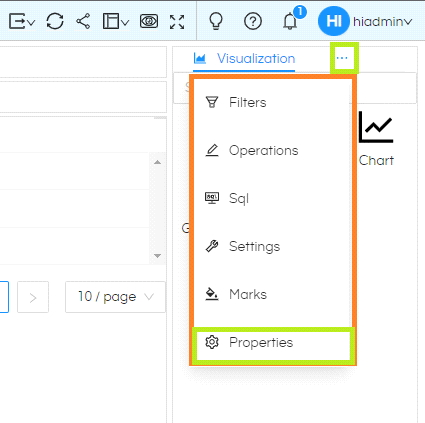 Again, select the meatball icon within properties in front of
Title
. A list of additional options for Properties will appear. Select
Cache
from that.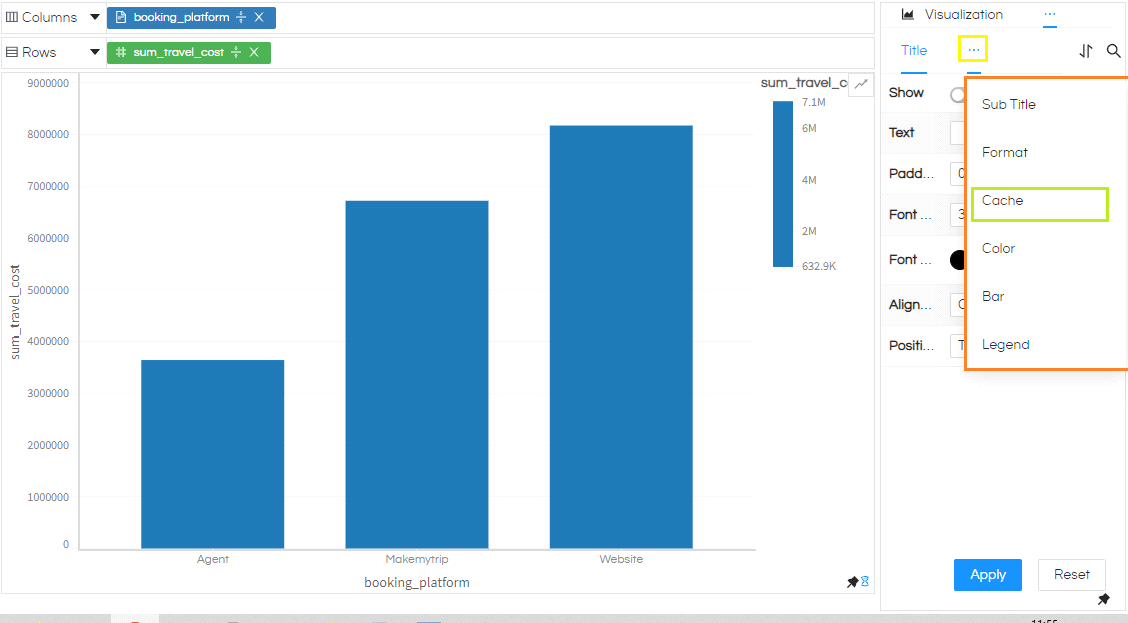 In the pane click the
Cache
slider to enable it. Define the interval in hours, minutes, seconds format and then click
OK
. Select
Apply
after that.
Reset
will reset the Cache property to original status and application defaults will be applied. Always remember to select
Apply
after choosing Reset.
Please note
This property will delete the cached report after the provided interval. If the report is open by anyone at any place (even in dashboard or embedded within your own application) the data will be refreshed from database. However, if the report is not in use, the cache will be purged and system will wait for someone to use the report before it fetches the fresh data records. This ensures that Helical Insight does not overburden database when the reports are not being used.