In this blog, we will see how to set the header for report in Helical Insight. This customization will work for all the charts. Please note that there are also option of adding Header even at dashboard level, here when you add it will get added at the report level.

In order to use the customization script, click on "Customize" button on report create or report edit page


Double click on the Report Header icon and the following modal will open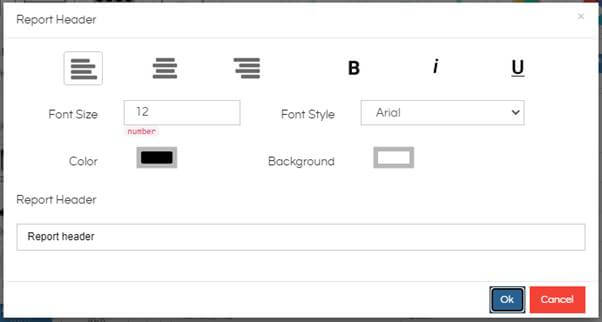 You can set the font size, type, weight, color, alignment as well as background of the header.
In the Report Header text box, enter the text that you want to see.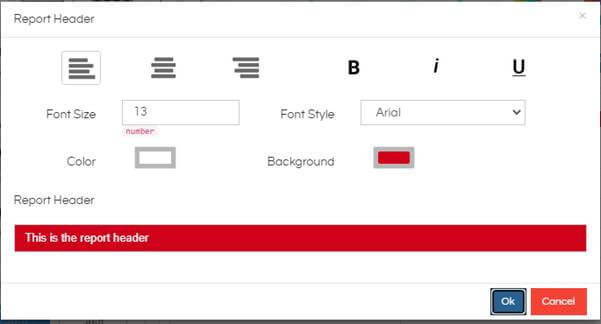 Click Ok.
You will see that the Report Header icon is highlighted. Click on the small tick to apply the customization.


Thanks,
Helical Insight