In the blog, we will learn how to add a background image to the dashboard.
You can add an image as a background for the complete dashboard in Helical Insight. Once you are in the dashboard designer page, right-click select the background option by enabling we get two option either we can give color as background or we can give image as a background.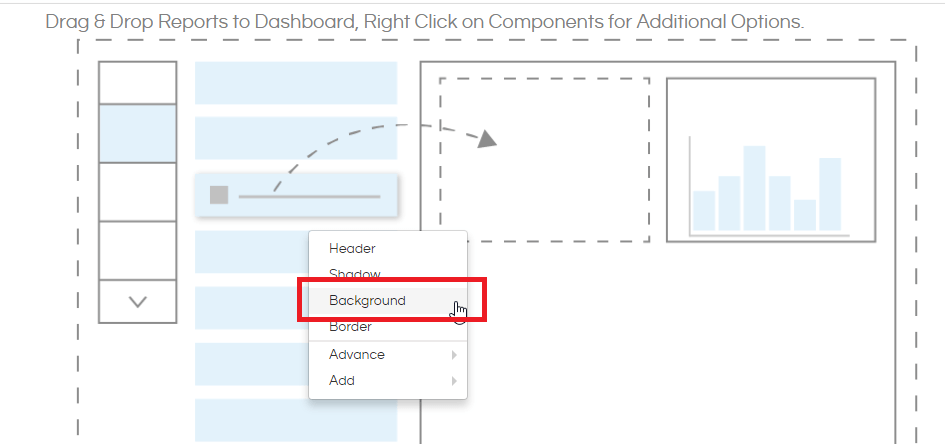 To add an image as a background provide the URL of the image (from local server or internet) in the "Add Image" section and press "Apply". Once apply is clicked few more options will appear which will allow you to define the image opacity and size. Image size can be selected from one of the presets (auto, cover, contain) or click on the other option allowing you to define the dimensions of the image.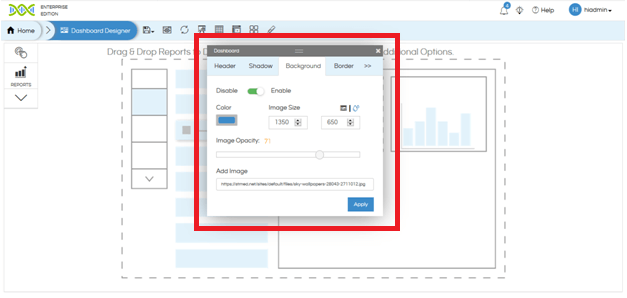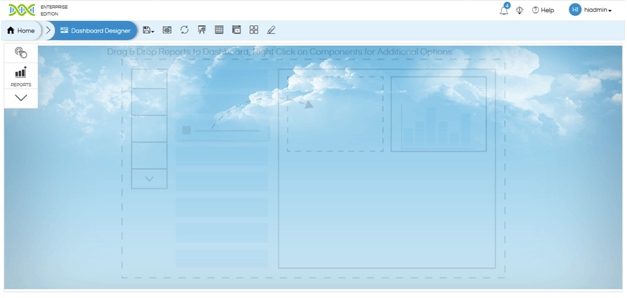 For more information you can email on support@helicalinsight.com