This article covers the overview of a File Browser. Login into Helical Insight with the required credentials.
If you login as a user, you can click on 'File browser' option present at the bottom left corner and a file browser appears as shown below:
Based upon which all files and folders you have access to or have been shared with you, only those files or folders will be visible. Apart from this, you will also be able to view Public folders. You can scroll and navigate to any file or folder, right-click on files or folders and perform operations.
Filter by type option allows selective filtration according to the file type in the file browser. For details on the file types available, click here.
Search option allows you to search for any particular file/folder.
Clicking on Refresh button fetches the latest information from the server. Thus, any concurrent changes done by any other user, like new folder creation or sharing or deletion will get reflected only after this operation.
Helical Insight has implemented a server level caching, thus ensuring excellent performance even with loads of data and many concurrent users.
When any report is opened, the Refresh button provides two options i.e. Refresh Cache and Refresh Current Report.
To open a report, go to the folder from the file browser where the report is saved, right click on it and click on 'open'. Users can also double-click on the report to open the report.
If users click on Refresh Cache, it will refresh the Cache memory at the server and thus the report will reflect the latest data from the database.
Refresh Current Report will refresh only the UI, not the cache memory. This option can be exercised if UI level changes are being made.
Mail option, allows the user to email or email-schedule the reports, to any email id at any frequency and in any format.
Save option gives user the flexibility to open report with any specific input parameters and then save the report. Thus, the next time he/she can click on the saved report, the report will open with specified input parameters directly applied to the report.
Export allows users to export the report/dashboard in various file formats like PDF, PNG & JPEG, Excel etc. Users can also print the reports/dashboards using Options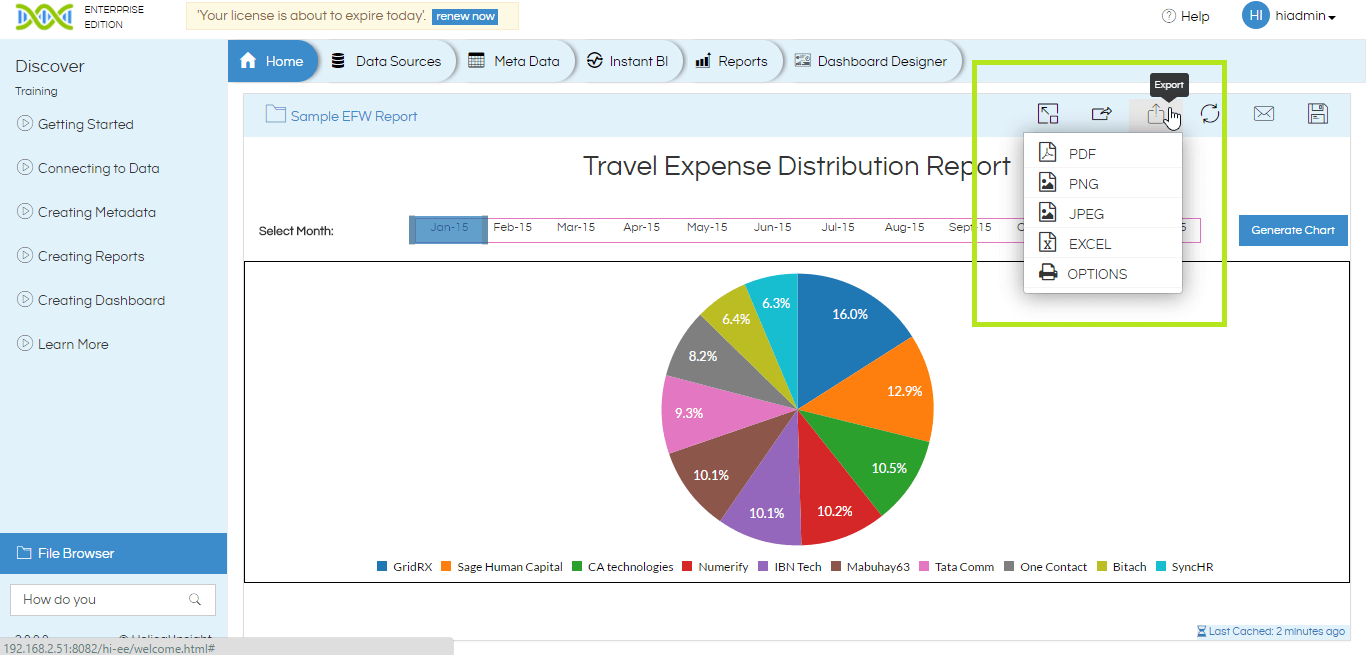 For canned reports, a lot of Exporting options are available.
For More info , Contact us at support@helicalinsight.com