In this blog we shall see how Impersonate/Mimic feature works in Open Source BI product Helical Insight.
The impersonate feature has been added to Helical Insight so that when an admin applies certain security conditions for a user/shares certain resources with a user, he can then see via this functionality whether the same have been applied correctly or some changes need to be made.
For this, log in as admin and go to User Management Page. You will see the "Impersonate User" button in the Actions column against each user. This button is available to only Admin and Super Admin users (i.e. you should have access to user management functionality).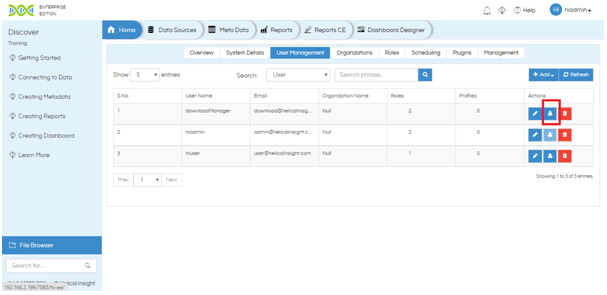 The button will be disabled for the username with which the login has been done. For others, it is enabled.
Click on the impersonate user button against the user name that you want to impersonate. A separate tab will open with the login done as that user. This is the view that will be visible to the user you are impersonating. On the right hand top corner you can see "Admin as Username"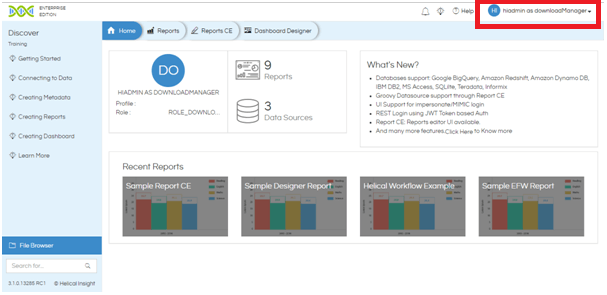 You can check the permissions according to your requirement.
If you want to go back to the admin login, you must log out from the current impersonation page. On log out, you will automatically be taken to admin page.